The problem with 'cis'
Language is being manipulated by trans activists.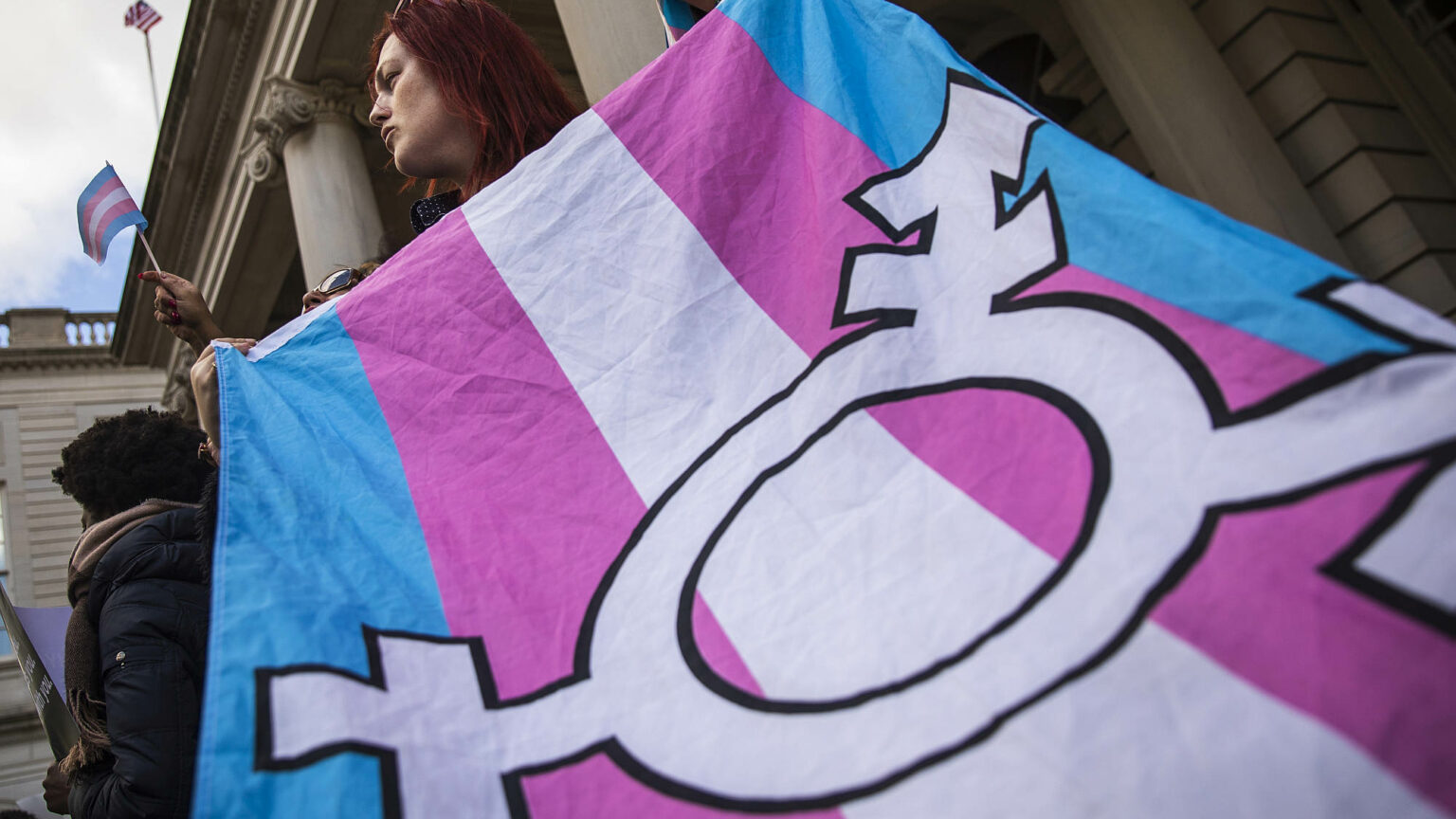 For years now, proponents of gender ideology have sought to change the language we use. They have attempted to change how we understand 'man' and 'woman'. They have pushed the concept of 'preferred pronouns', under which an individual can demand to be referred to using the pronouns associated with his or her 'self-identified' gender.
These ideological concepts have swept across public and private institutions. A significant number of organisations in the UK have asked their staff to wear pronoun badges, irrespective of whether they consider themselves 'trans' or not. And I hear stories every day of people being asked to disclose their preferred pronouns at the beginning of interviews or workplace meetings.
'Misgendering', the act of getting someone's preferred pronouns 'wrong', whether intentionally or indeed accidentally, is now seen as a cardinal sin. Activist groups, such as Stonewall, have published guidance on pronouns and what to do if someone misgenders someone else. Teachers have been lambasted for misgendering their pupils. The way things are going, it might not be long before misgendering is made a criminal offence.
But the hypocrisy and double standards of those who demand to be addressed using their preferred pronouns has exploded into the open. All because of the rise of a new and strange word: 'Cis.'
Short for 'cisgender', 'cis' is a term used by proponents of gender ideology to refer to those who 'do not identify as trans' – or, to use more long-winded jargon, those 'whose gender identity corresponds with the sex registered for them at birth'. In other words, the overwhelming majority of the population.
Many people, including myself, have long had a problem with this word.
Firstly, it forces an ideological label and framework on to all of us. If you reject gender-identity theory, as I do, then there is simply no need for the prefix 'cis'. I am not a 'cisgender man'. I am a man.
Secondly, it forces us into ideological boxes, from which we cannot escape. You may have never even heard of the term 'cis' before, and yet, in the eyes of the ideologues, that is what you are.
Thirdly, the term 'cis' demonstrates the utter hypocrisy of the trans movement. We are told that we must refer to trans people by their preferred pronouns, even if it goes against everything we believe. And yet, they are entitled to refer to us however they like, even if we find it ridiculous.
Finally, 'cis' is often used as an abusive slur. Debate is shut down and viewpoints are disregarded on the basis that you are merely 'cis'. I have even been called a 'cissy faggot', even though I am straight. This demonstrates the homophobia that is so often embedded within the trans-activist movement.
Last week, I decided to conduct an experiment. I took to Twitter, stating: 'I reject the label of "cis''.' I then said, mirroring the language of trans activists, that I do not 'self-identify' as 'cis', that anyone who uses the term about me is demonstrating 'hatred', and that doing so makes me feel 'unsafe'. I wanted to see if my objection to being called 'cis' would be treated as respectfully as the desire of trans people not to be 'misgendered'. I quickly got my answer, via abuse and death threats. Remarkably, Twitter owner Elon Musk intervened at one point, suggesting that repeated use of the word 'cis' or 'cisgender' could be considered harassment on Twitter, and that they could potentially be 'considered slurs on this platform'.
For the record, I don't want 'cis' to be censored. I support free speech, as does Elon Musk. Still, we must recognise that language is being manipulated by trans activists. The term 'cis' is being used to shut down dissent, to compel adherence to ideology and to force people into absurd boxes. The sooner we leave it behind, the better.
James Esses is co-founder of Thoughtful Therapists.
To enquire about republishing spiked's content, a right to reply or to request a correction, please contact the managing editor, Viv Regan.