The bizarre case of the breastfeeding dad
Now babies are being used as props to indulge men's fantasies about being mothers.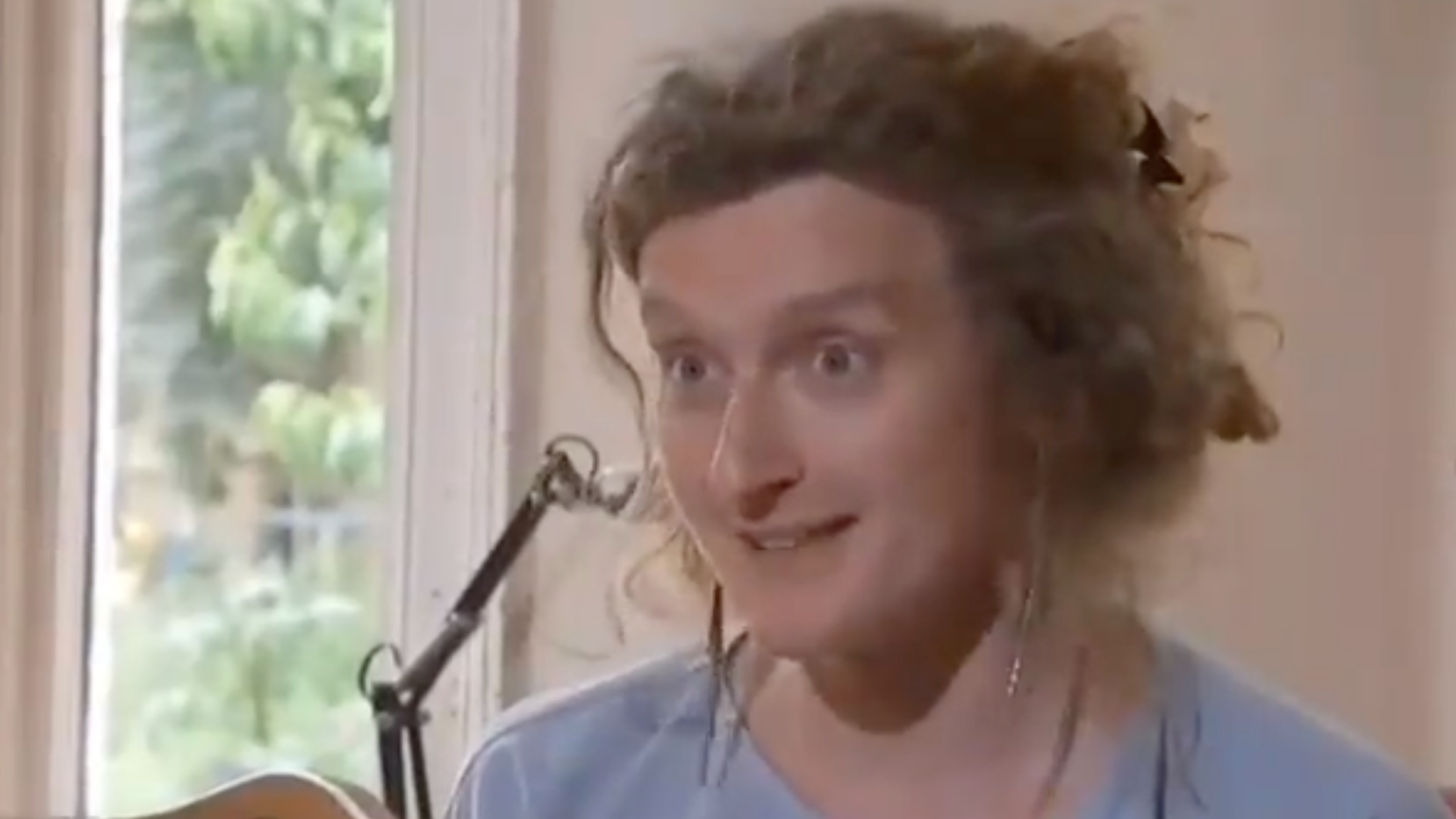 Can a man be a struggling mother? Can he breastfeed? These are the absurd questions at the heart of the UK's latest transgender controversy, which has reminded us of just how deranged the gender-ideology movement and its allies have become.
It all began last week, when left-wing activist Mika Minio-Paluello, who identifies as trans, appeared in an ITV News package about the cost-of-living crisis. Despite being male, he was presented in the report as a struggling mother. 'Things are tough if you're a mum like me', he said. Another scene showed him standing at a kitchen sink, washing out what appeared to be a breast pump. Essentially, ITV News was trying to subtly tell us that men can be mothers – and can even breastfeed.
Labour MP Rosie Duffield was among the many to object to this on Twitter. She politely pointed out that while she is sure Minio-Paluello is a 'lovely, intelligent and decent human being', he is not, in fact, a struggling mother. Predictably, many on the left, and even some of Duffield's parliamentary colleagues, were outraged. Stella Creasy, a politician who milks every opportunity to remind voters that she's a working mum, was among those to chastise Duffield, arguing that MPs shouldn't 'police what a child can or can't call their parent'.
This story took an even stranger turn when Minio-Paluello posted a lengthy thread on Twitter defending himself. It included a photo of him with a baby suckling at his nipple. 'Trans women can breastfeed, and I did breastfeed my child', he claimed.
Apparently everything must now come second to gender ideology, including standard medical advice about feeding babies. When women breastfeed their infants, they are told to avoid everything from paracetamol to a glass of wine. Yet to induce simulated lactation in men requires a cocktail of powerful drugs, the effects of which on babies are unknown. Discharge from men's nipples is also usually a sign of sickness.
'Concerns over the actual content of male "milk" are important, but the real issue is more about quantity – it's not possible for a male to produce enough milk to sustain an infant', says Milli Hill, maternity expert and author of The Positive Birth Book. 'This means that their "breastfeeding" would only be supplementary. The baby would therefore be taken from the mother and this would 100 per cent have an impact on her own milk supply.'
For Hill, the key question here is who is being served by indulging this fantasy about male lactation: 'I'm sorry to say that I think it's only happening to validate the male in question, and that the needs of both the mother and, most importantly, the baby are sidelined.'
This attempt to sever the relationship between mother and child shows us that nothing is out of bounds to trans activists. First, they rewrote language, claiming 'she' and 'woman' as their own. Then they colonised the spaces and services that women need to feel safe. Now they are attempting to remake motherhood in their own image. A man subjecting his child to questionable secretions from his nipples feels like the final insult.
Transgenderism is an intensely self-centred movement. We are all now cast as extras in someone else's fantasy, compelled to indulge them. But the sight of a man using a baby as a prop, to support his delusions about being a woman and a mother, suggests it's high time we stopped playing along.
Jo Bartosch is a journalist campaigning for the rights of women and girls.
To enquire about republishing spiked's content, a right to reply or to request a correction, please contact the managing editor, Viv Regan.