The public flogging of Jonah Hill
The Hollywood actor has been denounced as an abusive misogynist on the flimsiest of grounds.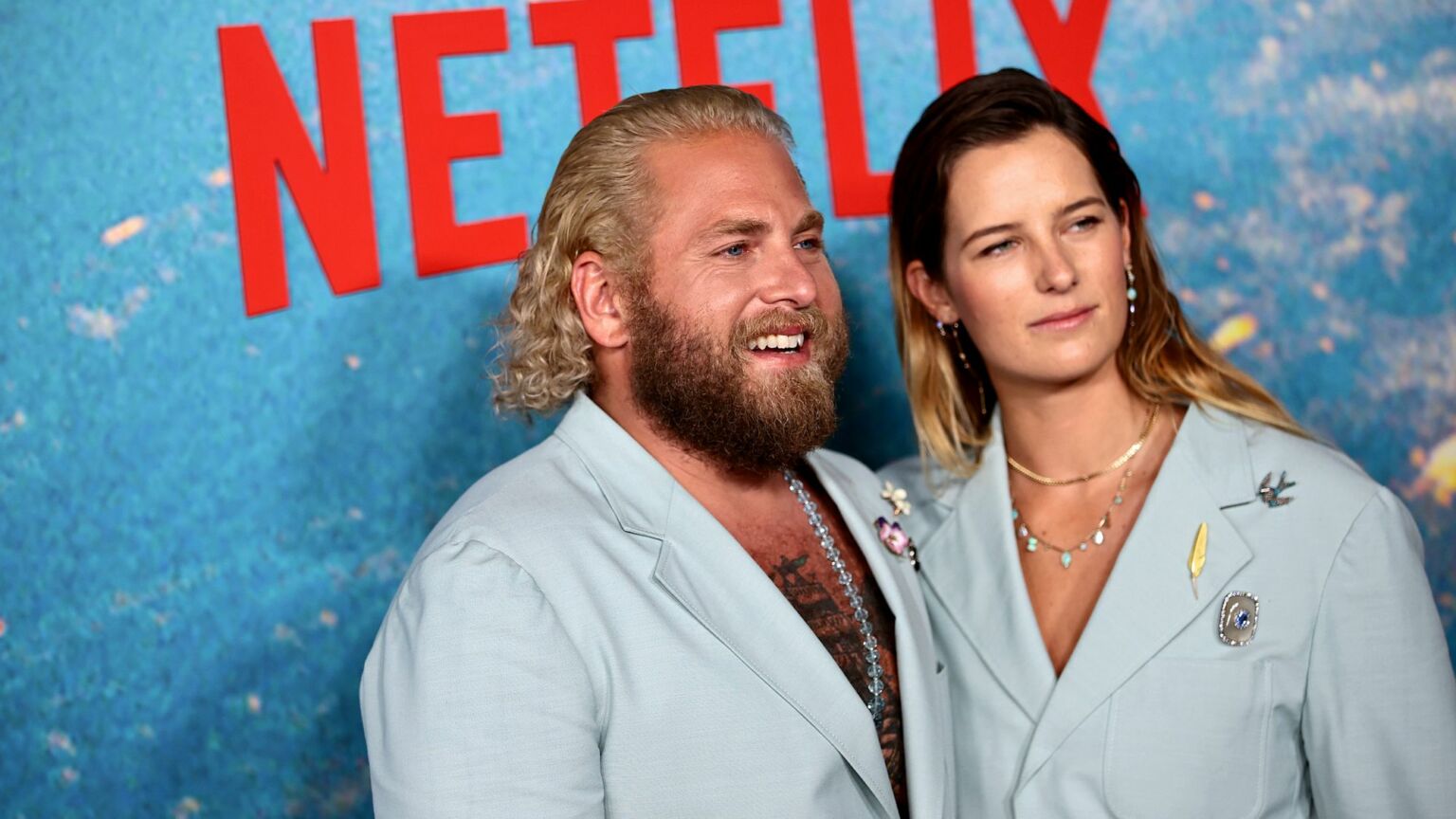 It was a tale as old as time, with a contemporary twist: two young lovers, bonded by mutual affection, yet driven apart by conflicting ambitions and needs. He wants to settle down and start a family. She wants to focus on her career and her friends. So they separate and head down their divergent paths. Maybe they will meet again some day, their goals re-aligned, or maybe not. Who knows? If we were living in a sane society, we, the general public, would definitely not know.
But we are not living in a sane society, in case you haven't noticed. It's 2023, and we live in a social-media addled, therapy-infused, narcissistic hellscape, in which utterly banal personal dramas can be elevated into national and even international news. All you need is one semi-celebrity with some flaws and one non-famous person with a grudge and a habit of taking screenshots of private messages. And so it has come to pass that Hollywood actor Jonah Hill was recently outed as a man who did not want his former girlfriend posting bikini pics on Instagram. Since then, this fairly mundane revelation has launched a thousand angry thinkpieces.
For some reason, surf instructor Sarah Brady, Hill's now ex-girlfriend, decided last week to post screenshots on Instagram of some of the messages they exchanged last year. This was despite the fact that they had already broken up several months prior. The messages featured a long, detailed list of mutual gripes about their relationship. Hill, for instance, objected to her sharing photos and videos that show her 'ass in a thong'. He said he didn't want to see her 'surfing with men', having 'inappropriate relationships with men', 'modelling' or being friends with 'women who are in unstable places'. For this, Brady accused Hill of being 'emotionally abusive' and a 'misogynistic narcissist'.
Predictably, since the messages became public, two camps have emerged on social media, which divide neatly along political lines. A smaller camp of conservative women has defended Hill, decrying Brady's violation of his privacy, particularly as she posted the messages just a month after he welcomed a baby with his new partner.
The far larger camp of liberals and feminists is firmly on Team Brady, gleefully calling out Hill's 'abuse' and his supposedly 'controlling' behaviour. Hill's critics seem especially annoyed that he had co-opted the language of therapy to use against his supposedly poor, victimised ex-girlfriend. For instance, he framed his demands as an expression of 'my boundaries for romantic partnership'. And he claimed that Baker's violation of these boundaries has 'hurt our trust'.
The reaction to these messages has been nothing short of extreme. One writer for the Independent went so far as to compare Hill's 'policing' of his then girlfriend to the suspicion shown towards women during the Salem witch trials. She commended Brady for making Hill's private messages public. 'I'm with Sarah Brady on this: silence is violence. Air abusers' bad behaviour', she wrote.
It really shouldn't need to be said, but silence is not violence. Only violence is violence. And literally no one's life was saved by Sarah Brady's decision to post those intimate messages from her ex-boyfriend.
To me, this non-scandal is all very redolent of the worst of the #MeToo era – when women went from outing powerful Hollywood rapists to shaming men for taking them on terrible dates, as if this were some kind of civil-rights violation. It didn't take long for the #MeToo movement to devolve into a parade of upper-class self-indulgence that made a mockery of real violence against women and girls. The 'abuse' accusations against Hill appear to be similarly self-indulgent and trivial.
The thing is, there is absolutely no way to know who, if anyone, was at fault at the end of this love story. In the messages – and yes, I read them all – Hill comes across as insecure, but also very willing to apologise and accept Brady's grievances against him. The messages also reveal that, even after their breakup, he was paying for Brady's therapy and other unnamed things. He is also quite clear that their priorities were misaligned.
Hill is by no means perfect, of course. He has spoken publicly about his mental-health troubles. He has made a career out of playing insecure oddballs. And most recently, he made a whole documentary about his therapist. So it wouldn't exactly be shocking to learn if he has some hang-ups in real life.
Hill's stipulation that he did not want his then girlfriend posting bikini pictures and surfing with men does seem unreasonable to me. But I have absolutely no insight into the factors that led to him making those demands. None of us is in any position to sit as judge and jury and to pronounce Jonah Hill to be an emotional abuser, purely on the basis of these messages.
In any case, even if Hill were guilty of 'emotional abuse', this is still not enough of a crime to warrant public punishment. I would be willing to bet that every human alive right now has experienced emotional abuse of some kind from someone they love. The solution is to deal with it privately and move on with your life. I understand that things like coercive control can be precursors to violence, but a few messages objecting to bikini pics and unstable friends do not meet that threshold.
Jonah Hill does not deserve this vicious public flogging.
Jenny Holland is a former newspaper reporter and speechwriter. Visit her Substack here.
To enquire about republishing spiked's content, a right to reply or to request a correction, please contact the managing editor, Viv Regan.