Why do comedians keep siding with the establishment?
From the Farage banking row to the London mayor's war on banter, comics are batting for the wrong team.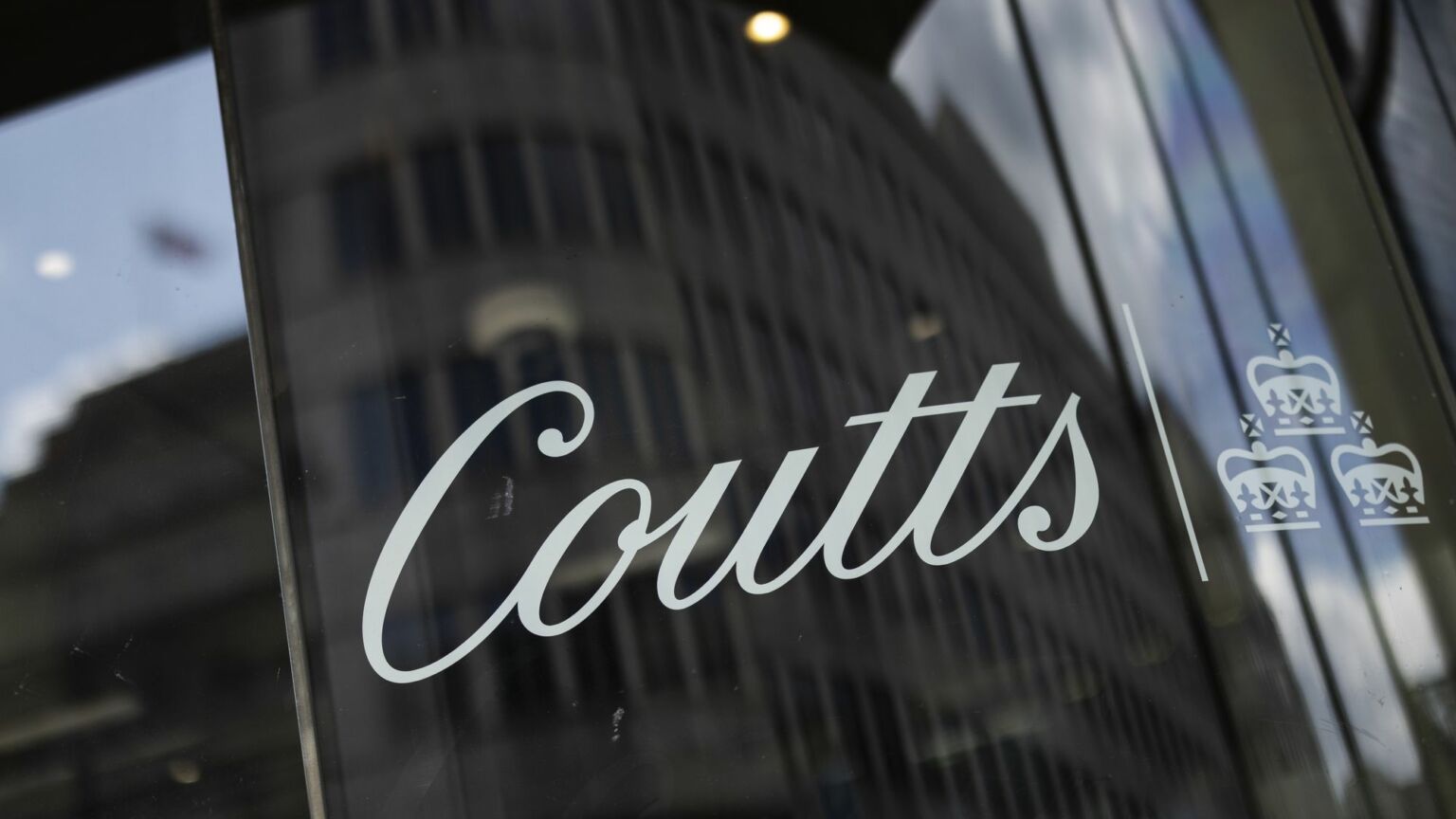 Two skirmishes have caught and held my attention over the past week or so. Firstly, the London mayor's 'Say Maaate to a Mate' campaign to encourage lads to show a bit of respect to their birds. Secondly, the unexpected escalation of the Nigel Farage banking scandal. What has unnerved me most is how my fellow comics have reacted. In both instances, they've clearly picked the wrong team.
Earlier this month, Sadiq Khan launched a risible, tone-deaf advertising campaign whose ostensible aim is to end violence against women in the capital. Except it doesn't just target outright misogyny, but seemingly any form of masculine wrongthink at all. Londoners are urged to say 'maaate' to one of their mates to stop them in their tracks, even just for saying something as innocent as they prefer men's football to women's. Apparently, this is because sexual violence is on a spectrum.
The campaign features an interactive advert designed to train the men of London to reprimand a friend with an elongated vowel of disapproval whenever he transgresses the current year's orthodoxy on diversity, equity and inclusion. The 'maaate' campaign seems to spring from a zero-tolerance mindset. And whether we're talking about tolerance, Covid or years, the quest for 'zero' is where tyranny takes root.
This is why I was less than amused to see that Khan's most visible ally in the War Against Bantz is Crawley's finest, Romesh Ranganathan. Romesh is, in my personal experience, a top bloke, down to earth, generous and, above all, a very funny comedian. But I have to be honest, I do not feel comfortable watching him or any other comedian cheerfully being enlisted to something that is one step away from a remake of The Bantz of Others. Comedians should be there to take the piss out of this kind of shit. Putting one of our own up front is like deploying some kind of human shield.
Meanwhile, over the past few weeks, comedians have also struggled to see the Farage scandal for what it's really about. Essentially, a politician was rendered a financial non-person by the elite bank, Coutts, for expressing views that go against said bank's 'values'.
When the Farage story first broke, the smart people were dismissing it as inconsequential, a tugged thread that would barely loosen a button. Now, the entire pin-striped suit is pooling around Coutts's ankles. It has cost the jobs of Coutts's chief executive, Peter Flavel, and of Dame Alison Rose, head of NatWest, which owns Coutts.
Despite the bankers themselves having admitted fault, well-known comedian and generally affable colleague, Omid Djalili, has somehow found himself on their side. He seems incensed that Coutts was ever called to account at all for ousting someone for their political views. 'The banks have deemed Farage's political views "xenophobic and racist"', he tweeted last week. 'So it all boils down to this: is being a racist an acceptable "political view"?'
If you encountered this speech in Julius Caesar, in the mouth of Mark Anthony over Caesar's body, you would know how to read it. 'The banks have deemed Nigel racist, and the bankers are all honourable men.' And so on.
But here, Omid seems to be playing it straight. And nor is Omid alone. Far too many comedians seem to see no issue with the banks being at liberty to decide what is and isn't racist or what opinions people may or may not hold. They even see no problem with using the denial of banking services as a form of punishment for holding certain views.
Seriously, how did so many of my fellow professional piss-takers, whose battle cry for years has been 'punch up', get this one so wrong?
Well, of course, we know the answer is Brexit. Brexit made everything intractably tribal, and whatever happens to Farage now, he's seen as fair game. Seriously, footage could be released of Farage being held down and sexually assaulted by the board at Coutts and there are some people – some comedians – who would want to know what he'd been wearing to invite that kind of disgrace.
I have made a whole BBC Radio 4 programme about how Brexit wrongfooted comedy. But something else is going on, too.
Way back in 2005, when spiked was barely out of short trousers, a comedian called George Carlin performed a routine at the Beacon Theatre in New York City. Partly thanks to the internet, it has since become the Sermon on the Mount for what might be loosely termed 'counter-culture' comedy. The whole four and a half minutes are as familiar to millions as the lyrics of a favourite song. And the most famous line, the climax to which Carlin builds, is a chorus, a bitter epiphany up there with Bob Dylan's 'How does it feel?' in 'Like a Rolling Stone'. 'It's a Big Club', Carlin says of the establishment, 'And you ain't in it.'
It's not exactly funny. It's dangerously close to preaching. You get a very strong feeling that Carlin, who had been doing comedy for over 40 years by then and had less than three to live, decided he didn't need that element. With several iconic routines safely in the hall of fame, he could dispense with ironic asides and sotto voce disavowals, the pressure valves, and deliver a message with an urgency rarely heard outside of those speeches in dystopian sci-fi movies that begin with the words: 'You still don't get it, do you?'
Along with Bill Hicks and Sam Kinison, Carlin embodied comedy as anarchy, insurrection, spitting truth at power. Before woke, before the red pill, they knew the game of life was rigged. 'It's a big club, and you and I ain't in it.'
Trouble is, what with the strangely elevated esteem in which many of us comedians are now held, I think an awful lot of us are beginning to wonder if, actually, just maybe, if we keep our heads down and make the right noises, we can be in the club after all. Or at least we can be friends with Meghan Markle.
We've seen Stephen Fry and Ant and Dec at King Charles's coronation, and Nick Cave, too. We've seen Bruce Springsteen and Barack Obama share a podcast. We've also seen the reprobates, the sort that Nigel and his ilk consort with. And we've decided which side we're on.
Of course, not all politicians are liars. Not all coppers are bastards. And not all bankers are scum. But it's still usually the way to bet. That comedians have forgotten this tells us something has gone wrong.
The only correct response to the Farage / Khan flare-ups is to say power to the common man and woman – long may they bank, and long may they banter, unmolested.
Simon Evans is a spiked columnist and stand-up comedian.
To enquire about republishing spiked's content, a right to reply or to request a correction, please contact the managing editor, Viv Regan.