Menstruation is not a men's issue
The Liberal Democrats have succumbed to trans mania.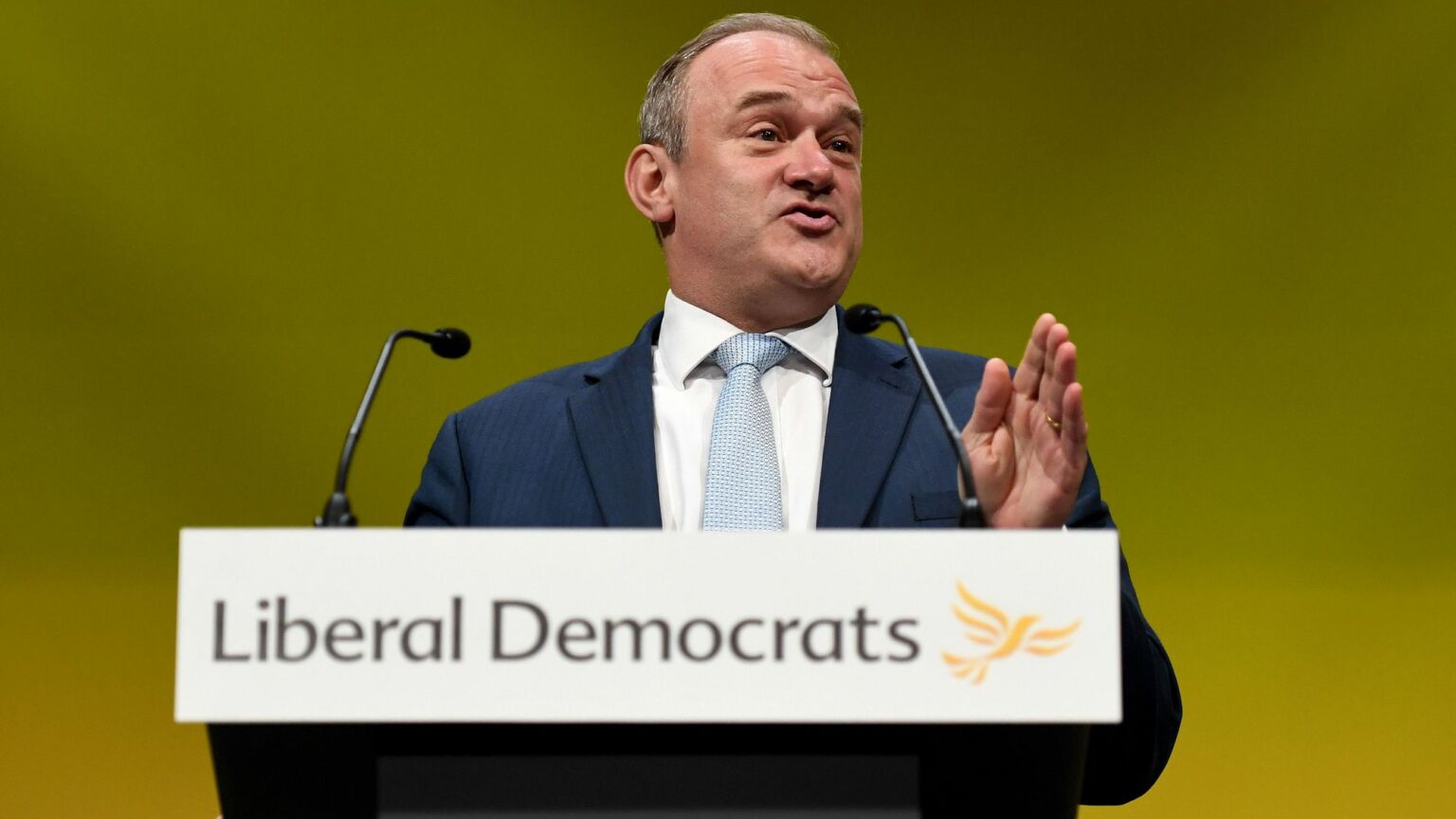 The Liberal Democrats are on a mission to put the 'men' into 'menstruation'. This week, the party accepted a policy motion on period poverty for debate at its conference next month. The motion, proposed by Rebecca Jones, a 20-year-old trans activist, asserts that 'menstruation is not just a women's issue'. Apparently, it 'also affects some trans and nonbinary people'.
This upside-down thinking is in keeping with Lib Dem leader Ed Davey's belief that 'transwomen are women', as he stated in an interview with LBC's Nick Ferrari earlier this year. 'Of course' some women have penises, he also said. Presumably, the gender-befuddled Davey also believes it follows that some 'men' have a muff and can menstruate.
The policy motion itself is about so-called period poverty, which has long been a talking point among bien-pensant liberals. It should go without saying that every woman and girl should be able to afford sanitary protection. Yet someone who can't afford £5 each month to keep aunty flow contained will probably be struggling with more pressing concerns, such as being able to afford heating, eating and rent. The overarching issue here is one of grinding need, which won't be solved with freebie towels and sanitary pads. With high-street stores closing en masse and food-bank queues growing longer, whether taxpayers should fund free sanitary protection is not an issue being discussed by most shoppers queuing in Tesco.
What's notable about the Lib Dem motion is not that it touches on period poverty per se. Rather, it is the sly attempt to insert a trans-activist talking point into what is solely a women's concern. The framing of the period-poverty motion as about 'trans rights' makes an already oblique issue even more niche. The Lib Dems might as well be medieval priests locked in an esoteric discussion about the number of angels that can dance on the head of a pin.
This motion has understandably angered some in the party. Dr Zoe Hollowood, chair of Lib Dem pressure group Liberal Voice for Women, told me: 'If you neuter our language you disempower us politically. When women's rights become "people's rights" it won't come as any surprise when "people" (ie, men) end up making all the decisions about, for example, our reproductive rights.'
It is clear that an obsession with trans rights has silenced women's voices. Women's safety, in particular, is now routinely compromised in order to satisfy the demands of trans activists. Across the UK, male rapists have been housed in female prison estates, voyeurism has become a problem in women's changing rooms and sexual assaults are being reported in women-only hospital wards. All of this is thanks to policies that allow men who identify as women to enter women's spaces.
These problems are now unignorable. They have forced the Labour Party into a flailing u-turn on gender self-identification and have led to the collapse of the SNP's flagship gender-recognition reforms. Yet it seems the Lib Dems have learned nothing from this.
After all, the bizarre period-poverty motion is part of a wider pattern within the Lib Dems. Oblivious to the writing on the wall, the Lib Dems remain wedded to policies that would bring an end to single-sex spaces and services. On its website, the party reiterates support for people being able to self-identify as the opposite sex without a medical certificate: 'Trans people are not required to have undergone any medical or social transition to be considered trans', it says.
What's more, in the past few years, they have tried to create a hostile environment for gender-critical members. In 2019, Lib Dem peer Baroness Lynne Featherstone wrote that feminists who sought to exclude men who identify as trans 'from women-only spaces' should know their 'views are not welcome in the Liberal Democrats'.
To that end, the Liberal Democrat leadership has repeatedly attempted to quash debate within the party. At the spring Lib Dem conference in March this year, gender-critical speakers were cut off and heckled. And when Liberal Voice for Women called for an evidence-based approach to treating gender-confused children, the motion was rejected for debate in the upcoming autumn conference, yet there will be a debate on how period poverty affects men.
As someone who's been menstruating for longer than the Lib Dems' Rebecca Jones has been alive, I'm confident that 'male' menstruation and nonbinaries on the blob are not top concerns among voters. By pursuing the mad agenda of a trans-activist minority, the Liberal Democrats are at risk of alienating long-standing supporters. It should come as no surprise if they end up virtue-signalling themselves into electoral irrelevance.
Jo Bartosch is a journalist campaigning for the rights of women and girls.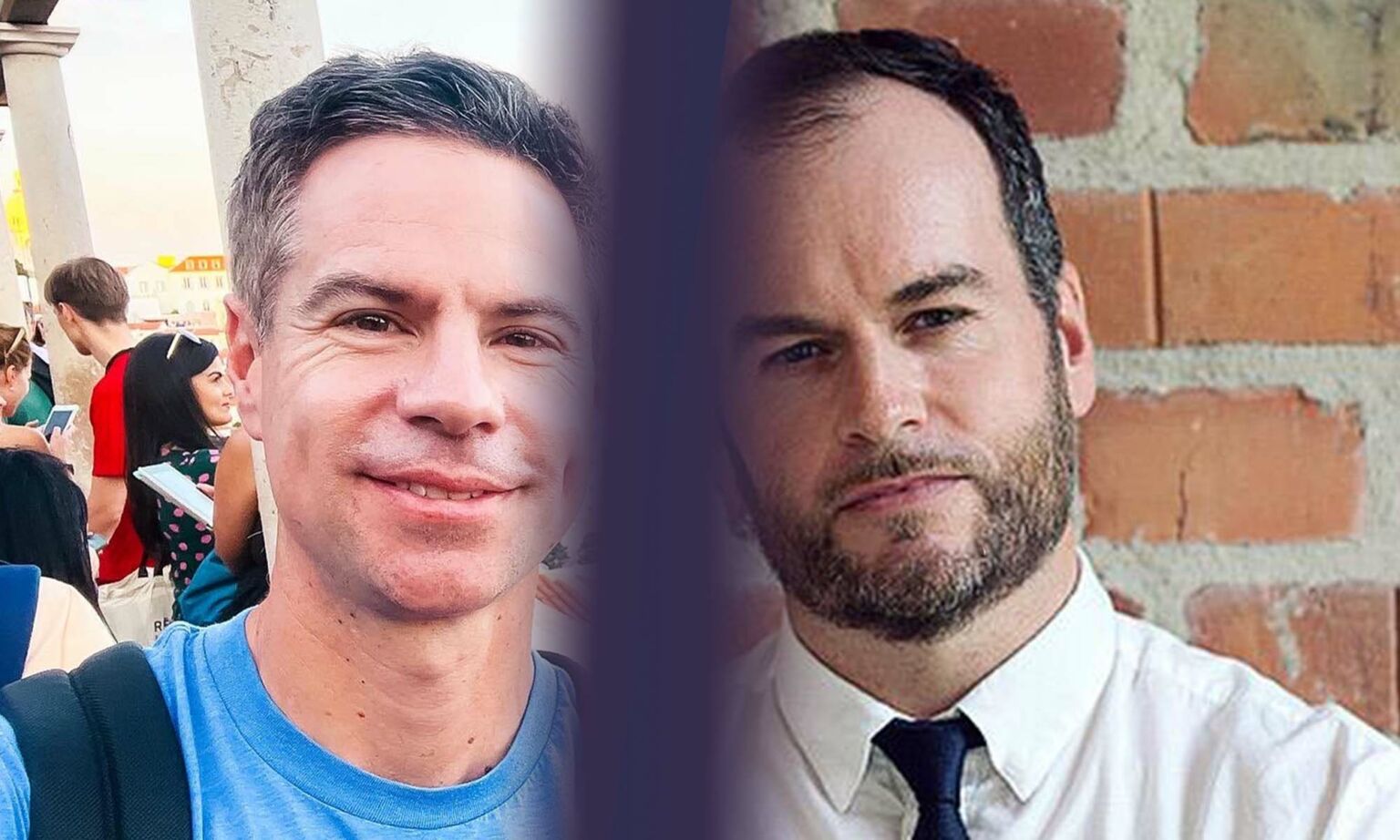 Michael Shellenberger and Brendan O'Neill – live and in conversation
ZOOM EVENT
Tuesday 29 August – 7pm to 8pm BST
This is a free event, exclusively for spiked supporters.
To enquire about republishing spiked's content, a right to reply or to request a correction, please contact the managing editor, Viv Regan.