Listen, BDSM is not for four-year-olds
Why are the woke so obsessed with teaching kids about queer sex?
BDSM is not for four-year-olds. Apparently, that's a controversial statement these days. Only a bigot would want to protect little kids from images of old blokes in fetish gear snogging the faces off each other in public. If you think under-fives should be reading books about hungry caterpillars or tigers coming for tea, not books featuring pictures of ageing men in dog collars and studded leather underwear, you're a queerphobe and you need to pipe down.
Truly we have reached the seventh circle of woke lunacy. This week it was reported that a mum and dad in Hull in the north of England pulled their four-year-old daughter from a pre-school after she was shown a book called Grandad's Pride which contains illustrations of 'men who are partially naked in leather bondage gear'. The pre-school's response? According to the mum and dad, it branded them 'bigots'. Yes, who else but a hateful phobe would want to stop a toddler from seeing a tattooed, half-naked, grey-bearded homosexual kissing his boyfriend?
Grandad's Pride is written by Harry Woodgate, an award-winning children's author who uses they / them pronouns. Of course he does. Or of course they do. Whatever. It tells the story of a girl called Milly, who is playing in her gramps' attic one day when she happens upon an old Pride flag. She asks what it is and grandad suggests they organise their own Pride march in the village. As you do. Then come the iffy illustrations: old men in fetish gear; a 'trans man' (ie, woman) with mastectomy scars under her nipples; an activist in a spiked dog collar waving a placard that says: 'Break the cis-tem.' And you thought Where the Wild Things Are was scary.
You don't have to be a prude to think this is ridiculous bordering on sinister. My view is that consenting adults should do whatever they want. Wear chafing leather trousers, pierce your cock, whip your friends in dim-lit dungeons. It's not my cup of tea, but knock yourselves out. But it's not for kids! No four-year-old should be looking at illustrations of a mutilated woman who now identifies as a 'man' or of pensioners in leather suspenders. And it doesn't make you Mary Whitehouse to say so. When you read to little kids, you want them to ask questions like, 'Can we have a tiger over for tea?', not: 'Why does that man have stitches on his chest?'
One of the most frustrating things for freedom-lovers like me is that when we raise questions about age-inappropriate woke crap in schools, we get lumped with the religious right or PC fanatics who previously waged war on classic texts like Judy Blume's Are You There God? It's Me, Margaret (too much talk about menstruation, apparently) and John Steinbeck's Of Mice and Men (too many utterances of the n-word). Nonsense. Of course schoolkids should read Blume and Steinbeck. Teens in particular should be expected to engage with challenging texts, even ones that contain racial epithets or girls eagerly awaiting their first period. Schools should err on the side of being open with literature, though let's hope they don't start stocking American Psycho or The 120 Days of Sodom.
But what's happening today is different. Genuinely inappropriate books – and ideas – are being pushed on kids. Not just at nurseries in Hull. In the US, Gender Queer by Maia Kobabe (e / em / eir pronouns) has pissed off parents because it contains illustrations of blowjobs and whatnot. There was a storm in the US in 2021 when parents discovered that a coming-of-age novel called Lawn Boy, by Jonathan Evison, was available in some school libraries. Typical prudish parents? Not so fast. That novel describes two 10-year-old boys giving each other oral sex. Would you want your 10-year-old to read that? Mr Evison himself thinks you shouldn't. He accepts his book is probably 'too profane' for young kids.
Then there's sex education. That, too, has changed hugely since the old days when a blushing teacher would explain the birds and the bees to a room of chuckling 13-year-olds. Now some schools hold conversations about fisting and polyamory. Even I don't want to talk about fisting and polyamory, and I'm old. As Joanna Williams reports, there are now sex-ed classes in the UK that encourage kids to '[step] away from heteronormative and monogamy-based assumptions' and open their eyes to a 'variety of sexual preferences and practices'. Then there's all the gender hysteria: schoolgirls allowed to bind their breasts, schoolboys allowed to undress with the girls if they feel like girls too.
This is not the modern equivalent of getting 11-year-olds to read the confronting tale of George and Lennie. Steinbeck, Blume, Shakespeare, Chaucer, Dickens, and many more besides, can rattle the young, of course, but fundamentally they open young minds. The new LGBTQetc stuff does the opposite. It indoctrinates rather than enlightens. It instructs rather than informs. It is about social engineering, not literary illumination. 'Step away from the heteronormative' – this is about inculcating kids with correct-think, turning them into obedient subjects of the brave woke era who bow to the Pride flag and say stupid things like 'sex assigned at birth'.
We are witnessing a wholesale overhaul of education. Where once education was devoted to connecting kids with the past – through encouraging them to engage with the great tomes and ideas and discoveries of our forebears – now it wrenches them from the past and pushes them into a Year Zero world defined entirely by ideologues. Science, biology, truth itself, not to mention all those Dead White European Males and their archaic ideas, are being sidelined by the authoritarian urge to remake the young in the perfect image of the new ideology. School once bonded the young to the best that's ever been thought and said; now it gives them books featuring bondage gear and subliminal messaging about why hacking off your breasts is cool.
It feels like no time in a kid's life is free from ideology anymore. They're fed woke in pre-school. They're bombarded with gender ideology when they're a little older. Puberty might be difficult – 'Have you thought of suspending it?', some are asked in their teens. And it doesn't stop when they reach university, many of which have become factories of political persuasion rather than being sites of true intellectual experimentation. It might start with a book about an old fella in leather chaps, but it doesn't end there.
Brendan O'Neill is spiked's chief political writer and host of the spiked podcast, The Brendan O'Neill Show. Subscribe to the podcast here. His new book – A Heretic's Manifesto: Essays on the Unsayable – is available to order on Amazon UK and Amazon US now. And find Brendan on Instagram: @burntoakboy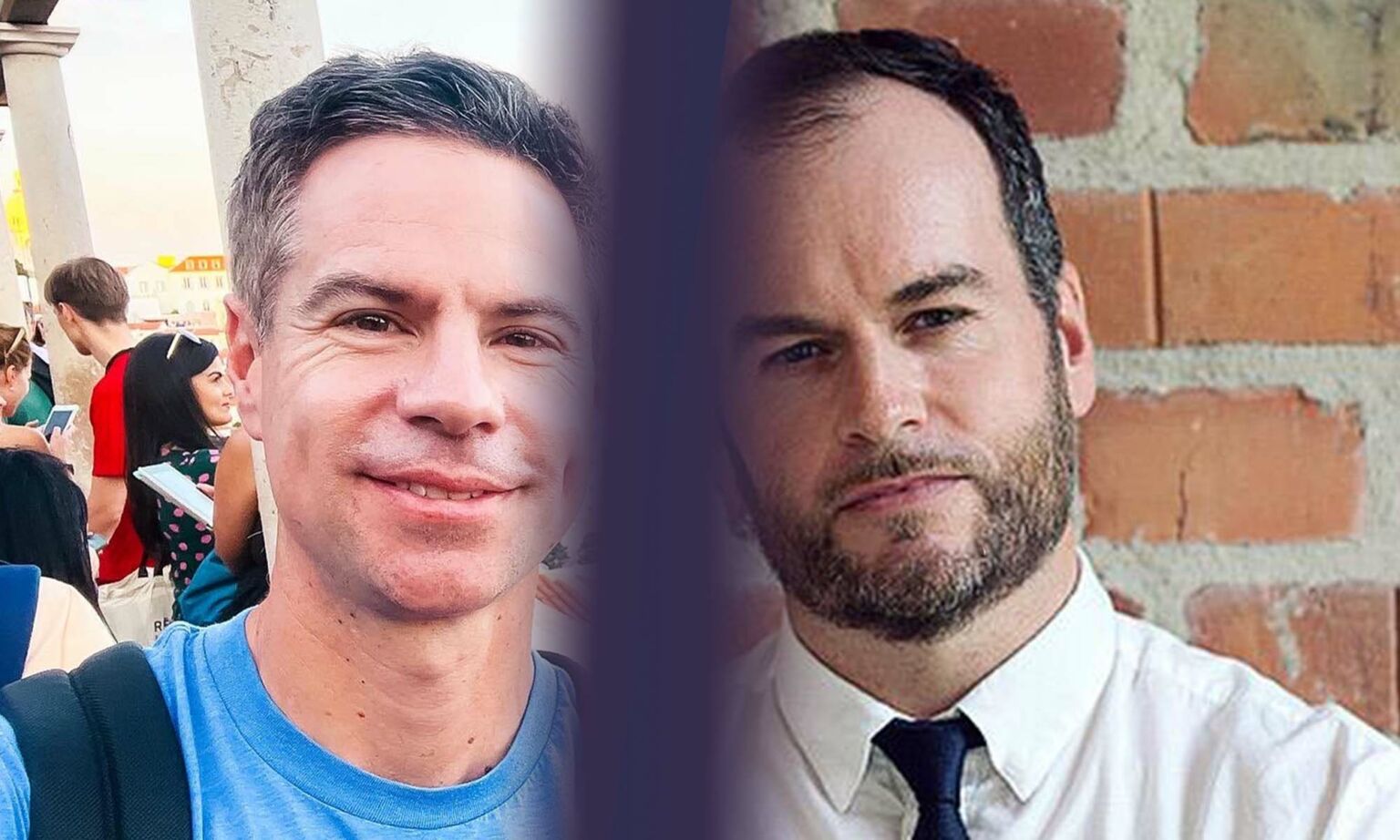 Michael Shellenberger and Brendan O'Neill – live and in conversation
ZOOM EVENT
Tuesday 29 August – 7pm to 8pm BST
This is a free event, exclusively for spiked supporters.
To enquire about republishing spiked's content, a right to reply or to request a correction, please contact the managing editor, Viv Regan.