Joe Biden and the moral bankruptcy of #MeToo
Liberals have stopped 'believing all women' now that Biden has been accused of sexual assault.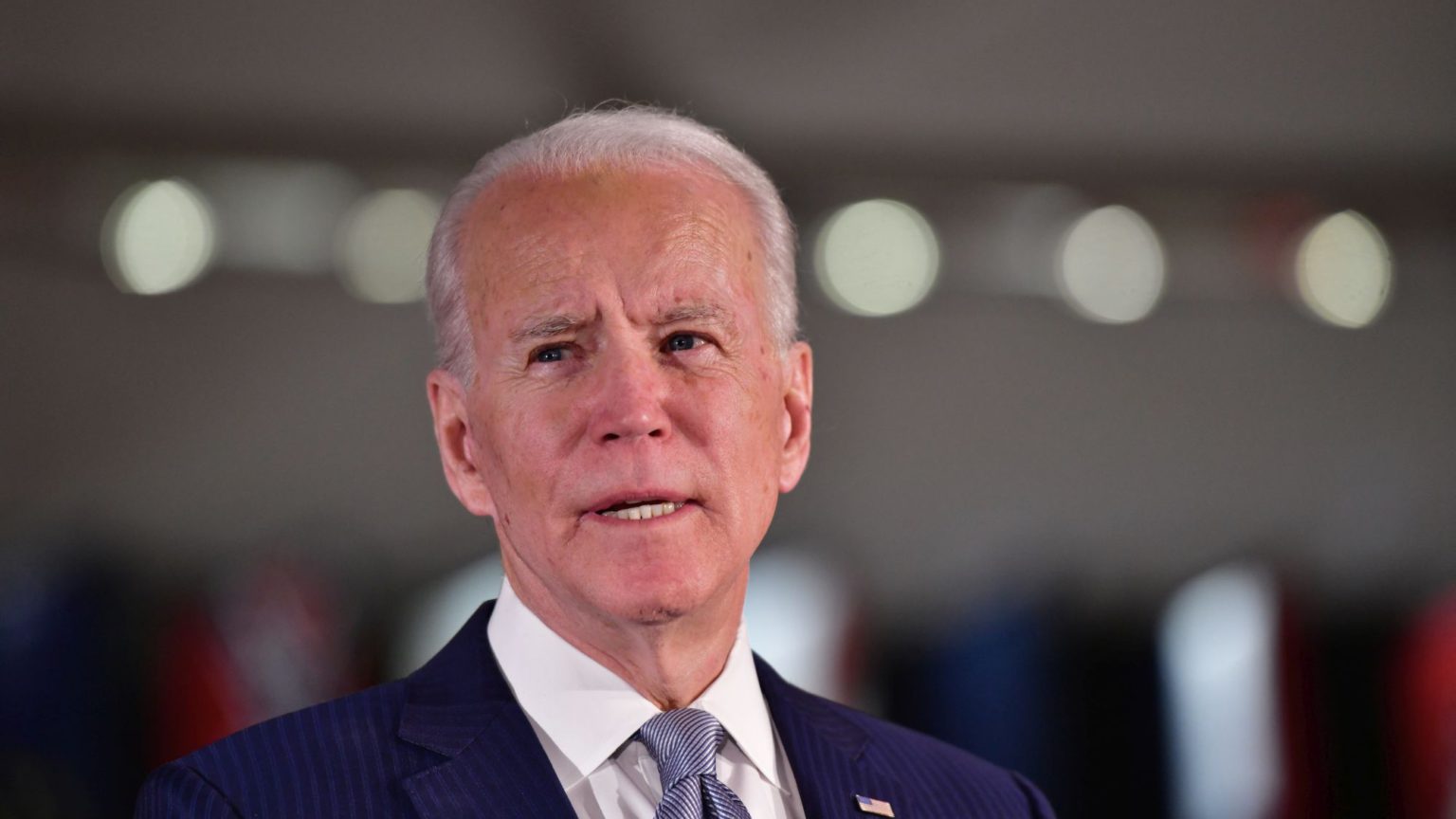 In any other situation, news of Joe Biden's victory in the Democratic primaries would have caused a huge stir. But in the age of coronavirus, political issues and controversies that would have made the front pages just two months ago now pale into insignificance.
Other aspects of the Biden campaign have been largely ignored, too – but this cannot be blamed on coronavirus alone. Towards the end of last month, a former Biden staffer, Tara Reade, alleged that he sexually assaulted her in 1993. Her story received little traction.
In an article in Reason magazine, Robby Soave points out that Biden, who has been accused of everything from digitally penetrating a staffer to smelling women's hair, seems to have been given a free pass by some of the most vocal #MeToo campaigners.
Soave quotes a recent interview with Charmed star Alyssa Milano, whose tweets popularised the #MeToo movement online in 2017: 'We have to societally change that mindset to believing women, but that does not mean at the expense of not giving men their due process and investigating situations. It's got to be fair in both directions.' When asked why she hadn't 'believed' Biden's accuser like she believed Christine Blasey Ford who accused Republican Brett Kavanaugh of sexual assault, Milano said: 'I don't feel comfortable throwing away a decent man that I've known for 15 years in this time of complete chaos without there being a thorough investigation.'
This is laughable. The #MeToo movement Milano championed never took any interest in 'thorough investigations' of sexual assault – it was an exercise in public shaming by hashtag. In fact, one of the central arguments of the #MeToo movement was that 'thorough investigations' were bad for women. For instance, it could be distressing for women to be asked too many questions about their experiences. Questioning the truth of women's claims could also lead to 'victim blaming' or to women not being believed, it was argued. Sharing stories online, on the other hand, was said to be a safe way for women to 'speak their truth'. In an interview with the Guardian in 2017, basking in the glory of the movement's success, Milano said: 'I think that's what #MeToo is – you don't have to tell your story, you just have to say "me too".'
Biden is in many ways the perfect #MeToo villain. He has been accused by many women of touching their back for too long, of making sexist remarks to 13-year-olds, of 'violating' young women's personal space, and much worse. Two weeks ago, Tara Reade laid out her accusations against Biden in detail on the Katie Halper Show. She said Biden pinned her against a wall and stuck his hands down her skirt. Donald Trump has been accused of many things – and was infamously caught on tape talking about grabbing women 'by the pussy'. Biden now stands accused of grabbing a woman where he shouldn't, so why aren't #MeToo zealots protesting in their pussy hats?
On one level, the answer is simple, America's liberals are willing to do anything to beat Trump, and that includes forgiving and forgetting any moral indiscretions by Biden. Politics can be a dirty game.
But this is by no means the first case of #MeToo hypocrisy. For instance, Girls writer Lena Dunham defended her colleague Murray Miller against an accusation of rape, arguing that 'sadly, this accusation is one of the three per cent of assault cases that are misreported every year'. Asia Argento, the first woman publicly to accuse Harvey Weinstein of rape, was herself accused of sexual misconduct with a younger man a year later. Fellow Weinstein accuser Rose McGowan downplayed the accusation against Argento, tweeting that 'none of us know the truth of the situation and I'm sure more will be revealed. Be gentle.' Clearly the principles of 'believing the victim' that are supposed to underpin the #MeToo movement are more flexible than they are made out to be.
And yet, while Milano's stance towards Biden may be cynical, it is the correct one. We should not simply believe an accusation without a thorough investigation.
More importantly, the suggestion that all women should be automatically believed is a far more dangerous form of sexism than Biden's clumsy comments or hair-smelling. The suggestion that women never lie casts us as angelic and pure. It was this view of women as having delicate sensibilities and unshakeable moral character that was used as an excuse to keep us separate from the cut and thrust of public life that men enjoyed. It was why women were told to leave the dining room full of smoking men talking politics and retire to the back room for tea and cards.
Allegations of sexual assault and harassment should be made formally and should be investigated thoroughly. All kinds of things get said in the gossip-mongering of social media or the press which could be untrue or might not give the full picture.
The hypocrisy of those now staying quiet to protect Biden's race for presidency should be remembered. This is why we can't believe all women.
Ella Whelan is a spiked columnist and the author of What Women Want: Fun, Freedom and an End to Feminism.
Picture by: Getty.
To enquire about republishing spiked's content, a right to reply or to request a correction, please contact the managing editor, Viv Regan.