You can't defeat racism with censorship
Calls for social-media censorship in the wake of Wiley's anti-Semitic rant are dangerous and wrong.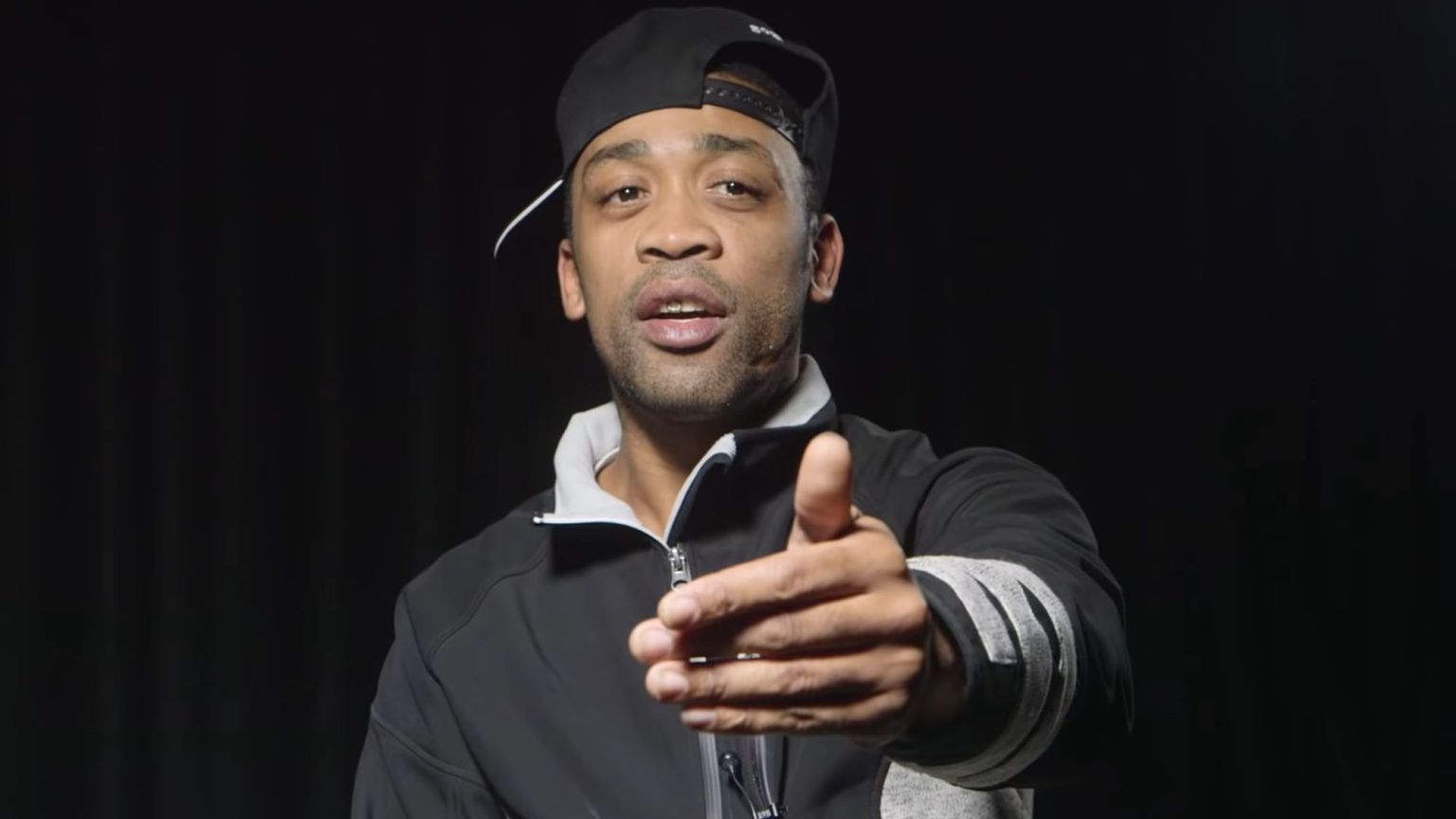 Afer his unhinged and seemingly interminable anti-Semitic rant, the rapper Wiley has been dropped by his management and is being investigated by the police. As if that weren't enough, his tweets have provoked renewed calls for tighter regulation of speech on social media.
Home secretary Priti Patel has demanded an explanation from Twitter and Instagram as to why they took so long to remove Wiley's posts. 'Social-media companies must act faster to remove such appalling hatred from their platforms', she said. For Labour's shadow culture secretary, Jo Stevens, Twitter and Instagram's 'failure to tackle these high-profile examples of hate speech' apparently 'shows why we so desperately need proper legislation to force the social-media companies to keep people safe online'.
There is now a clear cross-party consensus in favour of state censorship of the internet. Labour's main criticism of the Conservatives in this regard is that the government has been too slow to implement its proposed 'online harms' legislation. These new rules represent the most draconian crackdown on the internet in any Western democracy – something ministers seem oddly proud of.
It seems there is almost no social issue in the world today which cannot be answered with controls on social media. Racism? Regulate social media. People voting for populist causes? Regulate social media. People dying in a pandemic? Regulate social media.
But there are many reasons why we should oppose any and every attempt to stifle free expression – even if that means defending the rights of rappers to rant about the Jews (or some other ethnic group of their choice).
First, it is simply a myth to say that social media is a haven for free speech (which for many would-be censors is synomymous with bigoted speech). Facebook, Twitter, YouTube and PayPal have all banned users who they consider to be spreading 'hate speech' – a definition which extends from conspiracy theorists like Alex Jones and racist motormouth Katie Hopkins to left-wing feminists like Meghan Murphy and some Antifa organisations.
As well as overseeing their own opaque and unaccountable regimes of censorship, the social-media firms are already subject to the laws of the lands in which they operate. In the UK, where hate-speech laws, online-communications laws and public-order laws already conspire to undermine the right to free speech, nine people are arrested every single day for what they post on social media. Only last month, British police arrested a 12-year-old child for sending racist messages to a footballer. (And even when there are no legal restrictions on the average tweeter, such as in the United States, the phenomenon of cancel culture means that a few badly phrased or unorthodox posts could cost you your job or your reputation.)
When countries have tried to introduce social-media regulation on top of this, it has backfired spectacularly. It is clear why. For instance, by the time the whole internet had seen them, it might well have been obvious that Wiley's tweets were racist and should therefore have been censored. But in order to censor content before it is seen by thousands, social-media companies have to act quickly. That tends to mean censoring first, asking questions later.
The NetzDG law in Germany, which threatens enormous fines of up to €50million on social-media firms if they fail to remove 'hate speech', 'fake news' and other illegal content within 24 hours, has forced social-media companies to take this approach. It means that all kinds of innocent people get dragged through the net of censorship and plenty of non-racist babies are thrown out with the racist bathwater. One such person whose old posts were removed was government minister Heiko Maas, who as justice minister was the very politician charged with drawing up the law. In France, new laws against fake news led Twitter to ban a campaign encouraging voter-registration which was produced and paid for by the French government.
If even government ministers and campaigns end up being censored, who could possibly know how many innocent civilians are also being silenced at the behest of some algorithm. Satirists are particularly vulnerable to being unfairly censored as even human censors are sometimes too obtuse to recognise their intent.
But more important than any of that is the fact that censorship does not and cannot defeat bigotry. It has become something of a cliché to say we need social-media regulation or hate-speech laws to prevent rising racism or even a second coming of fascism.
Leaving aside the histrionics of such predictions, they ignore the historical truth. In Weimar Germany, the Nazis and their ideas were censored – regularly, in fact. Leading Nazis including Joseph Goebbels, Theodor Fritsch and Julius Streicher were all prosecuted for hate speech before they rose to power – and Streicher was imprisoned twice. The Nazi publication Der Stürmer was regularly confiscated and its editors were taken to court on at least 36 occasions. Anti-Semitic speech was explicitly prohibited by law, leading to more than 200 prosecutions in the 15 years before Hitler came to power. 'As subsequent history so painfully testifies', writes civil-liberties campaigner Alan Borovoy in When Freedoms Collide, 'this type of legislation proved ineffectual on the one occasion when there was a real argument for it'.
In contrast, the civil-rights movements of the 1950s and 1960s were intimately connected to the struggle for free speech. As historian Kevil Yuill explained recently on spiked, it is 'always the powerless who gain the most from the freedom to speak out against their condition' – and it is only the powerful who can establish the legal and regulatory limits to what can and cannot be said. Rules and laws around hate speech may be proposed in the name of protecting the weak, but ultimately it will be the powerful – in this case, governments or Silicon Valley tech giants – who will decide how those rules should operate.
Anyone who is serious about standing up to bigotry should go ahead and do just that. We should be winning the arguments in favour of equality and against racism, instead of demanding the false comfort of censorship.
Fraser Myers is a staff writer at spiked and host of the spiked podcast. Follow him on Twitter: @FraserMyers.
To enquire about republishing spiked's content, a right to reply or to request a correction, please contact the managing editor, Viv Regan.