Apologists for barbarism
Too many are making excuses for the beheading of Samuel Paty.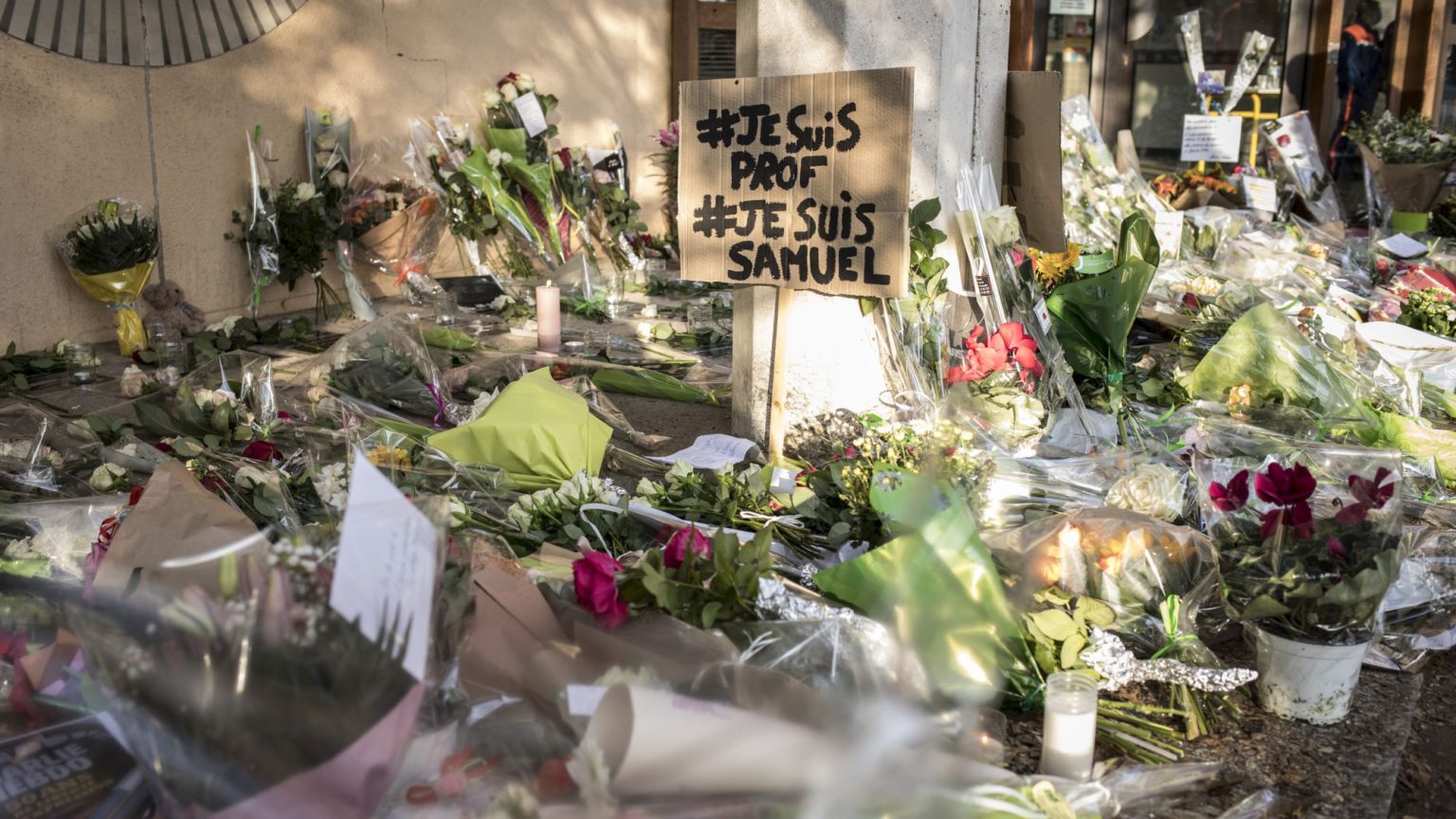 As news broke of the beheading of a schoolteacher by an Islamist terrorist in the suburbs of Paris, much of the world reacted in solidarity with the French Republic. Samuel Paty was decapitated on a quiet street by a Chechen-origin Islamist terrorist, all because he showed pictures of the Prophet Muhammad during a lesson on freedom of expression. The terrorist was later shot dead by French police.
The attack has strong echoes of the 2015 attack on the offices of satirical magazine Charlie Hebdo, in which 12 people were killed. Indeed, Paty had shown cartoons from Charlie Hebdo to his class. The magazine was infamous for mocking organised religion and publishing cartoons of the Prophet Muhammad. Last month, its former office was the target of yet another Islamist terror attack, in which two victims were wounded with a meat cleaver.
While the vast majority were outraged by the killing, a notable minority sought to blame not only Paty for provoking his own beheading, but also Charlie Hebdo. On this side of the channel, one of the most bizarre responses came from Roshan Salih, editor of British Muslim news outlet 5 Pillars. Salih called for Charlie Hebdo to be 'shut down immediately'. He denounced the magazine as a 'racist, Islamophobic rag' and accused it of damaging community relations 'with its repeated provocations'. This is nonsense on stilts. To pin France's intensifying social divisions on satirical cartoons ignores the myriad social, religious and cultural factors that are exacerbating tensions.
Those calling for the censorship of cartoons, on the questionable basis that it could prevent further Islamist atrocities, are no friends of liberal democracy. They are crudely exploiting this barbaric act of Islamist terror to further their desire for religiously inspired authoritarianism. The idea that banning certain publications and content will improve social cohesion in France is quite laughable. On the contrary, such a move would only serve to embolden extremist Islamist elements of the French Muslim population. And it would undermine reformist Muslims who are supportive of the principles that underpin French liberal universalism. It would also run the risk of generating a backlash in the secular mainstream and emboldening the hard-right, who are pushing the view that the French Republic is vulnerable to an 'Islamist takeover'.
Salih's absurd take was comfortably outdone by University of Durham academic Dana Nawzar Jaf. Rather than condemning the terror attack, Jaf condemned the 'French police's brutal senseless murder of a Muslim suspect'. 'Macron and his security apparatus should explain to the public what was the need for the use of the disproportionate force against someone suspected of knife crime', he added. In reality, the French authorities were in pursuit of a terrorist who had just decapitated a schoolteacher in broad daylight. The killer was also reported to have shown threatening behaviour towards the police before he was shot dead. To reframe the police's response to this gruesome Islamist terror attack as an example of anti-Muslim police brutality is an especially egregious form of victimhood politics.
Last Friday's beheading of Samuel Paty was a bloody reminder that the prevailing terror threat in Western Europe comes from Islamist extremism. The decapitation was a lethal act of Islamist social regulation. This kind of religiously motivated barbarism has no place in a civilised, liberal society.
The beheading also raises other profound questions. Who decides what is acceptable to publish in France? What is off-limits in terms of teaching in a French school? And to what extent should religious sensitivities be respected in the public realm?
Paty's murder is a direct assault on the integrity of the French Republic. France's secular republicanism is enshrined in Article 1 of its constitution, and the principle of laïcité is reflected in a number of French laws. No one should expect France to refashion its own core principles in order to avoid offending religious sensibilities. Such a demand is wholly unreasonable and doomed to failure.
Those who struggle to condemn the beheading of a schoolteacher, or feel that he 'had it coming' for showing pictures of the Prophet Muhammad, ought to consider whether liberal Western Europe is the right place for them. There are a good number of Islamist theocracies for them to choose from, which might be a better fit for their religious authoritarianism. Vive la France.
Dr Rakib Ehsan is a research fellow at the Henry Jackson Society. Follow him on Twitter: @rakibehsan
Picture by: Getty.
To enquire about republishing spiked's content, a right to reply or to request a correction, please contact the managing editor, Viv Regan.