Gambling with adult freedom
The government's review of the Gambling Act treats gamblers as helpless victims.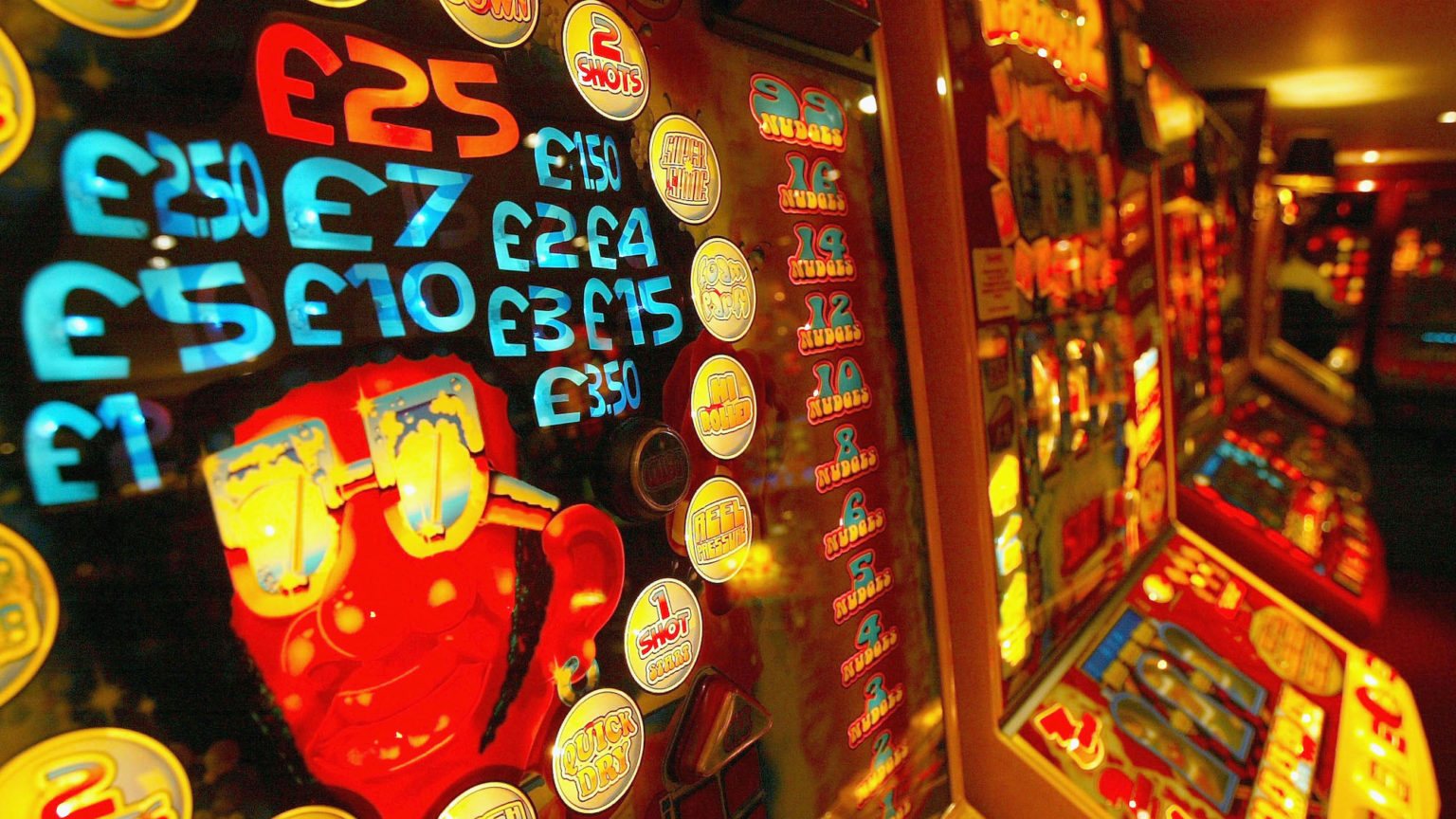 The UK government has announced its review of the 2005 Gambling Act. This was no surprise. All the main political parties promised to do so in their election manifestos 12 months ago.
But is such a review really necessary?
I am not against a review of existing gambling legislation in principle. But I am bored of hearing the mantra that the existing act is out of date. In its 'terms of reference and call for evidence', the government says 'the Gambling Act is an analogue law in a digital age'. Yet this now banal phrase ignores the fact that there have already been changes to regulations and guidelines on gambling since 2005. There has been the change to the maximum stake on fixed-odds betting terminals (FOBTs); the outlawing of credit-card use for online gambling; the voluntary bans/reductions on gambling adverts by the gambling industry; and the raising of the age limit for playing the national lottery. All came about over the past two years, and did not require an overhaul of the 2005 Gambling Act.
The review, then, seems to have been prompted less by practical necessity than by the concerns of anti-gambling campaigners and others over the risks posed by gambling to the most 'vulnerable'. Hence the government states that the review's aim is to ensure that those who 'choose to gamble' are able to do so 'in a safe way'.
And it is this – the way in which gambling is framed by the review, the narrative according to which it is now being interpreted – that is most concerning. For this framing tends to construct gambling as a threat, and those who partake in it as at risk.
It is this narrative of potential harm and vulnerability, and not actual evidence, that is driving the review. Take the issue of so-called 'problem gamblers' — namely, those who gamble 'with negative consequences and a possible loss of control'. Many of those who want new restrictions imposed on gambling argue that problem gambling is on the rise. Yet, according to the government's own evidence, there has been no such rise in 'problem gambling'. It states:
'Approximately 0.5 per cent of the adult population are problem gamblers, defined as meeting particular thresholds of harm in a problem-gambling screen. This rate has remained broadly steady around or below one per cent for the past 20 years and now equates to about 300,000 individuals.'
But such is the framing of gambling as a risky, threatening activity that the perception persists that problem gambling must be increasing. So when the absence of any increase in the percentage of problem gamblers was pointed out to ITV's horse-racing commentator Richard Hoiles, who is convinced there is a problem, he questioned the independence of the government's research, and claimed that there had been 'a rise in the number of finite cases'.
This is telling. The case for changing the act is not being made by evidence — it is being made by certain negative cultural assumptions about gamblers and, more broadly, about adults' freedom and capacity to make decisions for themselves.
This explains the review's focus on younger adults as somehow being more at risk. It asks if 'extra protections are needed [in the new legislation] for the youngest adults (for instance those aged between 18 and 25)'.
Yet, as the government points out in its review announcement, 'the age of 18 is widely recognised as the age at which one becomes an adult'. That is, it is when people gain 'full citizenship rights and responsibilities, and are trusted to participate in activities which carry risks of harm, such as drinking alcohol and smoking tobacco'. That is why you also have to be 18 years old to bet in a bookies, enter a casino, or open an online account with a gambling company.
So why is the government looking at what it can do to protect those over the age of 18 from gambling harm? Are 18- to 24-year-olds really a distinct cohort that requires extra protection or different treatment? Are they not deemed adults after all?
The government claims that 'there have been instances of individual young adults suffering substantial gambling harm' as a result of 'moving away from home or managing money for the first time (perhaps including a student loan)'. And maybe that is true. But it also admits that 'problem-gambling rates among 16- to 24-year-olds are lower than among those aged 25 to 34'. So the evidence for focusing on the younger cohort is hardly compelling.
But that does not seem to matter. The review frames younger adults as being more at risk. It assumes that they therefore need protecting. And, as a result, it suggests that some adults should be treated differently to others under new gambling legislation. Such an act of singling out a portion of adults as 'special' or 'different' is a divisive and dangerous move, and one that treats them as if they are not as adult as other adults.
One way or another, this review seems set on framing gambling as a threat to at-risk adults. Little wonder that in its 'terms of reference', the word 'vulnerable' appears 11 times, and the word 'freedom' only twice. When a review of gambling is framed in such a way, it certainly says something worrying about the state's view of gamblers. But it also says something more worrying about the state's view of adult freedom in general.
Jon Bryan is treasurer of The Great Debate. He regularly plays poker and tweets about gambling at @JonBryanPoker.
To enquire about republishing spiked's content, a right to reply or to request a correction, please contact the managing editor, Viv Regan.