Does hate crime no longer matter?
Two shocking attacks allegedly carried out by Muslims have not caused a storm. We need to talk about why.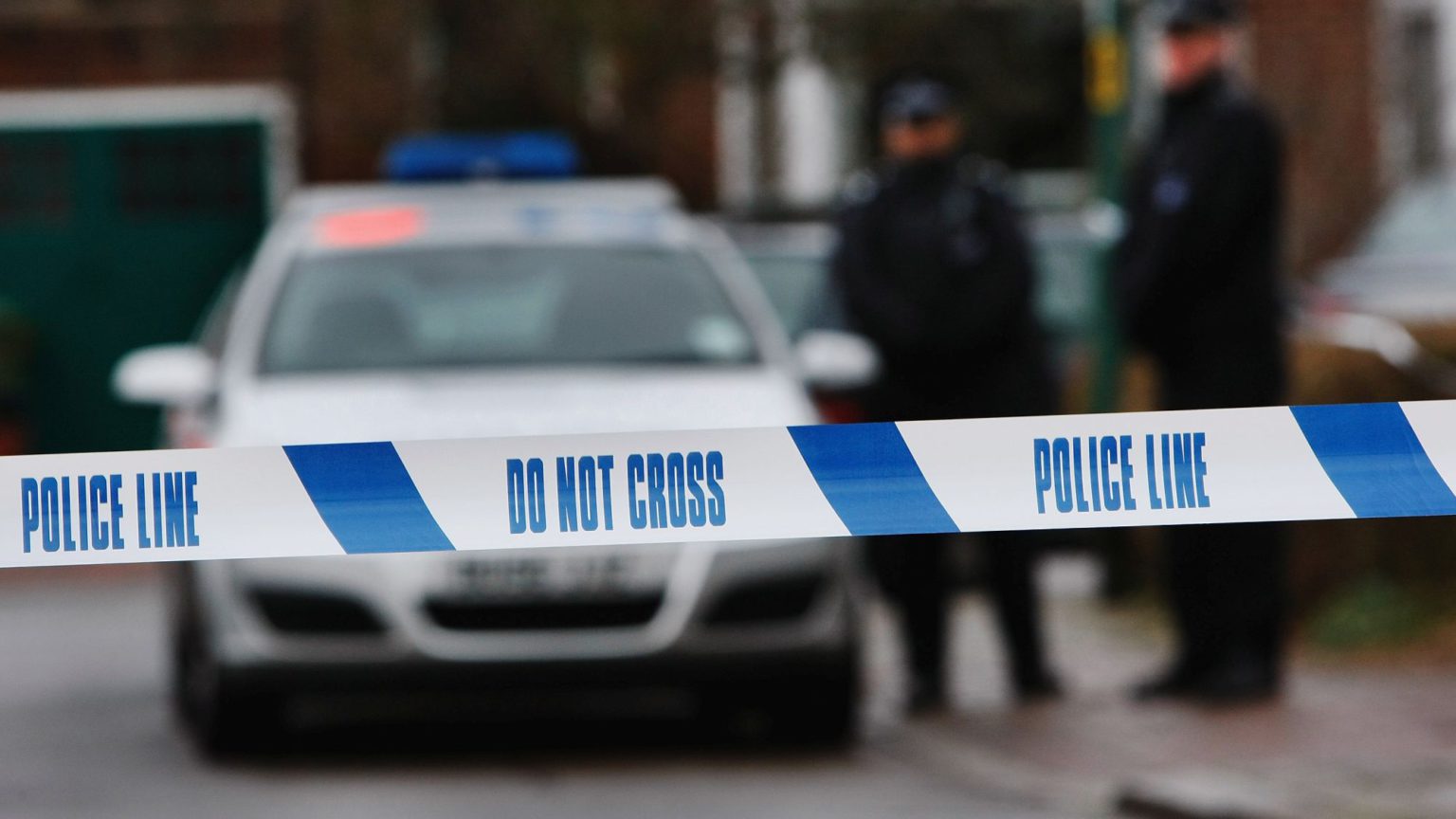 Imagine if footage emerged showing a white man attacking people in a Muslim-populated part of town. Imagine if CCTV images showed the man punching a visibly Muslim elderly man in the face without provocation. Imagine if someone's dashcam then captured this same bloke assaulting a Muslim child.
What do you think the reaction would be? We know. Rightly, there would be outrage. Such racism would be deplored by the vast majority of people and noisily condemned by the liberal establishment. MPs would raise it in the House of Commons. Thinkpieces on white privilege and the role of the media in stirring up animus towards Muslims would abound. It would become a galvanising moment for the activist left. They would hold up these vile racist assaults, this targeting of the old and of children, as proof of the tragic flourishing of Islamophobia in a nation run by the populist right.
And yet here's what's striking: footage has emerged in recent days of racist assaults along the lines of the ones described above, and none of these things has happened. There hasn't been an explosion in outraged commentary. It hasn't trended. The left hasn't wrung its hands over the lingering stench of racism and how it is still impacting on the lives of minority groups.
And the explanation for why, this time, these things haven't happened is as clear as it is disturbing. It's because the victims were Jewish and the suspect seems to be a man of Muslim appearance. And this just doesn't compute in the minds of the identitarian elites who neatly organise people according to whether they are oppressed or privileged, and for whom Muslims are most definitely oppressed and Jews are most definitely privileged. Someone of Muslim appearance seemingly assaulting Jews? This is awkward racism for the woke. It messes with their narrative. And so, shamefully, they largely ignore it. Suddenly hate crime ain't that important.
The disturbing footage was shared by the Stamford Hill wing of Shomrim, a civilian organisation that provides security for Jews. Stamford Hill in London has a large Hasidic community. The CCTV footage shows an elderly man in Orthodox dress being brutally and randomly punched last Wednesday. He sustained serious injuries from his assault and his fall, including a broken ankle. Earlier that day, a Jewish teenage boy in the same area, also seemingly in Orthodox dress, was assaulted, apparently by the same suspect: the man of Muslim appearance. Shomrim said the boy sustained facial injuries.
It should go without saying that we don't know the full details of these gruesome events yet, including the identity of the perpetrator. But the suspect, whose image is being widely shared by the police and others, appears to be of Muslim heritage. And the attacks he allegedly carried out appear to have been vicious racist assaults.
Where are the hashtags? The ceaseless commentary? The impassioned speeches about the scourge of racism? Yes, the assaults have been covered in the media, including by the BBC, and the local MP, Diane Abbott, has implored more people to 'speak out about these horrible anti-Semitic attacks'. But it is simply undeniable that there is less fuss and less fury about these acts of racist violence than there has been in relation to other acts of prejudicial assault.
And, if we are going to be honest with ourselves, we know why: wrong kind of victim and wrong kind of suspect. The victims are firmly in the category of 'the unsympathetic' in the outlook of the identitarian set: Jewish, and Orthodox to boot. You're never going to see a victimised Hasidic Jew on a banner at a lefty anti-racist march. And the suspect, seeming to be of the Islamic faith, is all wrong too. Muslims are victims, not wrongdoers, right? It is the woke elites' ruthless and racial categorisation of minority groups into blocs deserving of sympathy or blocs deserving of suspicion that has ensured these assaults have not become national or media flashpoints of concern.
There's another recent incident that raises questions about our identitarian era's blind spot on certain forms of hate. On Sunday 15 August two gay men in their thirties were viciously assaulted in Birmingham's Gay Village. They were insulted with homophobic abuse and attacked with bottles. There was a great deal of alarm about this incident. But it appears to have petered out following the police's announcement of who they are looking for in connection with this crime – three young men who would appear to be of Muslim heritage. Again, we do not know if these men carried out the assault, though one has handed himself in. No pre-judgement should be made about them. But it is the broader social discussion that is truly striking – it is, once again, more muted than it would have been had the attackers been from a different background. Are gay men lower down the oppression chart than Muslims?
This weighing up of the identity considerations of criminal acts, and the downplaying of those acts if they grate against the woke narrative, is a recurring feature of public debate. Recall how grooming gangs were ignored for a long time because many of the perpetrators were from Muslim backgrounds and the victims were 'just' white working-class girls. Or contrast the feet-shuffling and then outright silence that greeted an Islamist extremist's murder of three gay men in a park in Reading last year with the furious media discussion and handwringing that followed the killing of five people by a white loser in Plymouth a couple of weeks ago. Indeed, Islamist terrorism is always swiftly forgotten in comparison with other forms of violence. This is why many on the Western left still talk about the Charlottesville attack, when one person was killed by a far-right extremist, but have virtually forgotten about the ISIS-inspired attack in Barcelona in the same week, in which 14 people were killed, including two children.
This speaks to an inhumanity inherent in identity politics. When you judge people as racial blocs, and even afford or deny empathy to them on the basis of where their racial bloc appears in your oppression list, then there will naturally be limits to your anger about extremist or hateful violence. And that's shocking. If your concern about racism and other forms of ideological hatred is determined by the question of whether the perpetrator comes from a 'bad' identity or a 'good' identity, then your concern isn't with racism and hatred at all; it's with maintaining the new racialised hierarchies of identity politics and your own privileged place in enforcing and policing them.
To those who are quiet now about racist assaults on Hasidic Jews – we don't want to hear what you think next time there is a racist attack on Asians, Muslims or black people. Because you either stand against all forms of violent prejudice or you don't. Your racialised judgements about crime and sympathy have fatally compromised your claims to be anti-racist.
Brendan O'Neill is editor of spiked and host of the spiked podcast, The Brendan O'Neill Show. Subscribe to the podcast here. And find Brendan on Instagram: @burntoakboy
To enquire about republishing spiked's content, a right to reply or to request a correction, please contact the managing editor, Viv Regan.