How Boris Johnson became nanny-in-chief
The famously libertine PM failed to take on the killjoy state.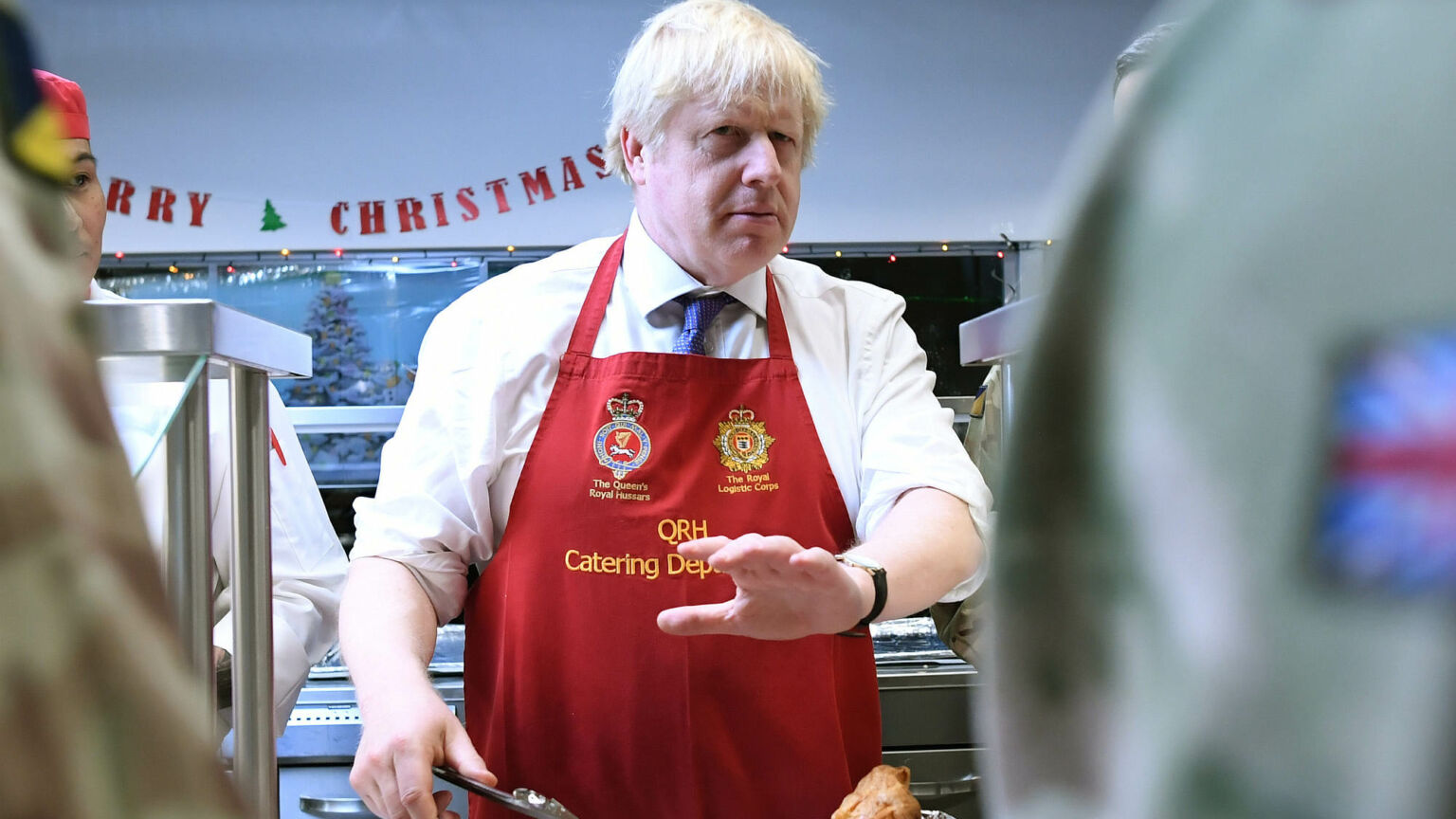 Although it has long been removed from YouTube, Boris Johnson's 2003 appearance on Room 101 can still be found in a corner of the internet. As you may recall, the show involved celebrities nominating their pet hates. And if a strong enough case could be made, these would be consigned to Orwell's titular room of horrors. Johnson's choices were boiled eggs, people who call him a Tory tosser when he rides his bike, Richard Clayderman, Lynda Lee-Potter and – as a grand finale – smoking bans. After criticising the 'hysteria about passive smoking', he and host Paul Merton donned smoking jackets and lit up cigars. Smoking bans went into Room 101.
It is fascinating to watch the episode two decades later. Here is Johnson at the height of his powers as the 'Heineken Tory', charmingly befuddled, good-natured and witty – a far cry from the beleaguered Nixon-Nero figure of last week. After talking himself out of most of his other nominations, Johnson made an unusually impassioned and serious argument against smoking bans – which, at the time, were largely confined to airplanes, airports and offices.
Demanding smoking sections on airplanes would be regarded as borderline insane today. Even in 2003, it was considered ultra-libertarian. But Johnson was renowned for his contempt of the nanny state and of the health-and-safety culture that flourished under Tony Blair.
So what did Boris Johnson achieve in his three years as prime minister to roll back the nanny state? The answer is nothing. It continued to grow.
Where did it all go wrong? It has been said that Boris Johnson is a Cavalier who was forced by the pandemic to govern as a Roundhead. This is true so far as lockdowns go, but Covid-19 did not force him to initiate a review of tobacco control, which last month came up with some of the most illiberal and bonkers anti-smoking policies in the world. It did not force him to table the abhorrent Online Safety Bill. It did not force him to bring in new controls on gambling or instigate a pointlessly expensive bottle-deposit return scheme (both forthcoming). And while he used Covid-19 as an excuse for bringing in a slew of petty regulations on food – including a ban on price-volume discounts (Buy One Get One Free, 50 Per Cent Extra Free, etc); a ban on retailers from putting certain food at the entrance, exit and ends of aisles in shops; and a ban on a large proportion of food-and-drink advertising – he could have easily chosen not to do so.
There is nothing new about Conservative leadership hopefuls praising the free market on the stump before turning dirigiste in office. But Johnson was particularly disappointing because he is manifestly a libertine in his personal life and had made his opposition to the nanny state such a central part of his political identity. Neither David Cameron nor Theresa May had ever pretended to be a libertarian and it was no surprise when they capitulated to the blob on issues like plain cigarette packaging and the sugar tax.
The great tragedy of so many Conservatives is that they want to be loved by people who will never vote for them. Johnson, by contrast, embraced division and seemed to stop caring what bien pensants thought of him after he campaigned for Brexit. He was more than happy to 'own the libs' by proroguing parliament, threatening to abolish the BBC licence fee and sending illegal immigrants to Rwanda. He knew who his enemies were and often went out of his way to upset them. And yet when it came to nanny-state regulation and Net Zero, he could not have been more conventional.
If one were feeling charitable towards him, it could be argued that Johnson never went as far as hardened nanny statists would have liked. The BOGOF ban has been postponed for a year. Glass was excluded from the bottle-deposit scheme. Small businesses were excluded from the food-advertising ban. It is rumoured that the gambling white paper will not include a full ban on sports sponsorship. He would have probably opposed most of the lunatic ideas in the tobacco-control review, too.
But this is very faint praise. What we got under Johnson is what we get under every Conservative government: an inexorable slide towards a paternalistic, authoritarian, micromanaging state – but at a slightly slower pace than might have happened under Labour and the Lib Dems, and at a significantly slower pace than would happen under the SNP.
Until 1979, the Conservative Party existed to slow, but not reverse, the country's slide towards socialism. Since 2010, it has taken the same approach to the nanny state. If even the party-loving populist Boris Johnson could not find it in himself to challenge the miserable, finger-wagging, killjoy consensus when he got into Downing Street, perhaps no one ever will.
Christopher Snowdon is director of lifestyle economics at the Institute of Economic Affairs. He is also the co-host of Last Orders, spiked's nanny-state podcast.
To enquire about republishing spiked's content, a right to reply or to request a correction, please contact the managing editor, Viv Regan.