So much for the 'racist' Tory Party
Only the woke left seems to have a problem with the diversity of Liz Truss's cabinet.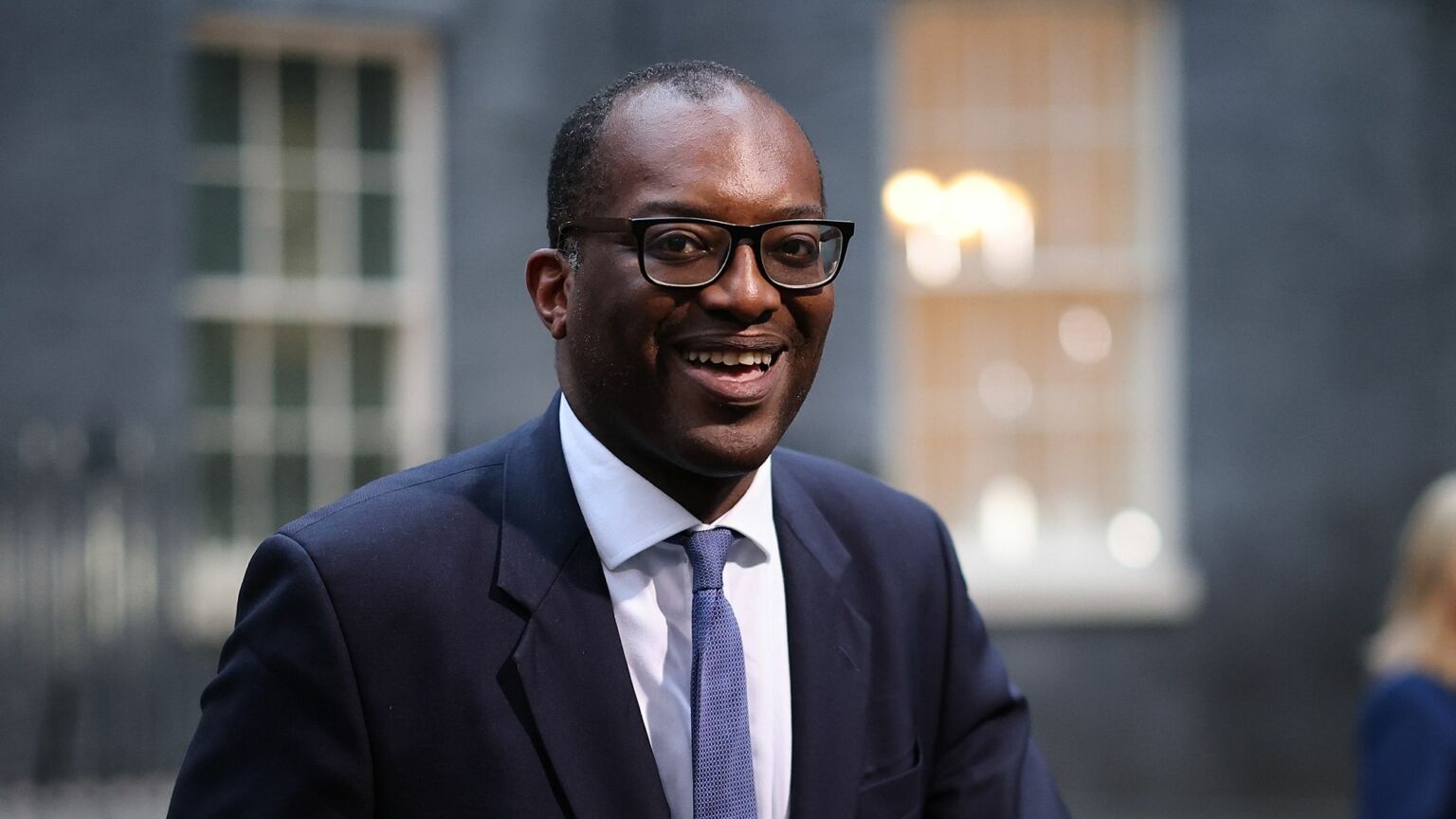 New prime minister Liz Truss announced her cabinet picks last night. And for the first time in history, there will be no white men occupying any of the four great offices of state.
Former business secretary Kwasi Kwarteng, whose parents come from Ghana, is the new chancellor of the exchequer – the fourth ethnic-minority politician to hold the role in a row, following Sajid Javid, Rishi Sunak and Nadhim Zahawi. Former attorney general Suella Braverman replaces Priti Patel as home secretary. Braverman is a Buddhist of Indian origin, whose father comes from Kenya and whose mother is from Mauritius. Former education secretary James Cleverly, born to a mother from Sierra Leone, is now the UK's foreign secretary.
The broader cabinet is diverse, too. Rising Tory star Kemi Badenoch – born to Nigerian parents in Wimbledon – has been named international-trade secretary, following an impressive performance in the Tory leadership contest.
Truss's diverse cabinet may be a surprising sight for those who think the Tory Party is a racist, hard-right outfit. But such diversity has long been broadly accepted in the Conservative Party.
Of course, a politician's skin colour should not matter. All politicians should be judged on their views and how well they serve the public. But it is nevertheless telling that the identitarian left, which usually campaigns for greater ethnic diversity and representation in public life, has very little positive to say about the make-up of the cabinet.
On the contrary, many of these people are annoyed by the cabinet's diversity. And they are singling out the ethnic-minority ministers for criticism. Apparently, the likes of Kwarteng, Braverman and Badenoch are the 'wrong' type of ethnic-minority politician. They hold the 'wrong' beliefs, and so are not 'authentically' black or brown.
All too often, non-white Tory politicians face racially motivated abuse from exactly those people who consider themselves to be 'anti-racist'. 'Uncle Toms', 'coconuts', 'race traitors' and 'turncoats' are just some of the many insults hurled at ethnic-minority Conservatives.
As ethnic-minority politicians have risen up the ranks of the Tory Party, a new left-wing racism has emerged in response. By backing the Tories, these ethnic-minority politicians are deviating from an identitarian script that says all ethnic-minority people have to be woke and on the left. They are considered to be traitors to their fellow minority Britons, because they are helping to further what one leading anti-racist campaigner calls a 'white nationalist' agenda. This is ugly and desperate stuff.
Despite all this, it is the Tory Party that is forever being accused of racism. Indeed, Truss's government, before it has even got started, has already been written off as racist by some corners of the media. A guest essay in the New York Times claims that the 'most apt antecedent' to Truss from Tory Party history is not Margaret Thatcher (as Truss would no doubt believe), but the notoriously racist Enoch Powell. One wonders how Powell would react to the sight of today's cabinet.
For others, Truss's victory over Rishi Sunak was all the proof needed to damn the party as racist. Indian news outlet NDTV held a segment this week asking, 'Did Rishi Sunak lose to racism?'. Of course, there are many reasons why Sunak failed to become PM – none has anything to do with race.
The reality is that the Conservative Party, for all its flaws, is relatively at ease with both the UK's demographic diversity and with having ethnic-minority politicians in high-ranking positions. This is as true of the Tory grassroots as it is of the leadership. During the recent leadership contest, the Conservative rank-and-file were widely branded as a bunch of bigoted throwbacks, despite the fact that their favourite candidate for prime minister was Kemi Badenoch. Indeed, Badenoch is establishing herself as the new darling of the Tory grassroots. This would be a difficult feat if the Conservative Party really were as racist as is claimed.
Besides, it's not just the Tories' leading figures who are becoming more diverse – the party's voter base is diversifying, too. There is now great potential for a 'multi-ethnic Toryism' to take root in modern-day Britain. In recent elections, Britons of Indian and Black African origin, in particular, have been turning away from Labour and towards the Tories.
Take the English local elections earlier this year. In Harrow, a west London borough with a majority non-white population and a large Hindu community, the Tories gained eight seats from Labour and full control of the council.
The Conservatives also defeated Labour in the Croydon mayoral election and gained enough council seats to ensure that Labour lost overall control of the council. This is not the kind of outcome you would normally expect in a place like Croydon – a majority non-white, multi-faith borough in south London. The change seems to have been mainly driven by Croydon's African-origin population. Indeed, Labour faces big problems in towns with large black-African constituencies, such as Milton Keynes and Swindon, as well as parts of Essex like Thurrock.
The Tories have become vastly more diverse in recent years – both in terms of their elected representatives and their voter base. The accusations of racism are becoming ever harder to substantiate. But don't expect the usual suspects to stop making them any time soon.
Rakib Ehsan is the author of the forthcoming book, Beyond Grievance, which is available to pre-order on Amazon.
To enquire about republishing spiked's content, a right to reply or to request a correction, please contact the managing editor, Viv Regan.