The brass neck of the Western lockdown zealots
Justin Trudeau's condemnations of the CCP's Covid authoritarianism are a sick joke.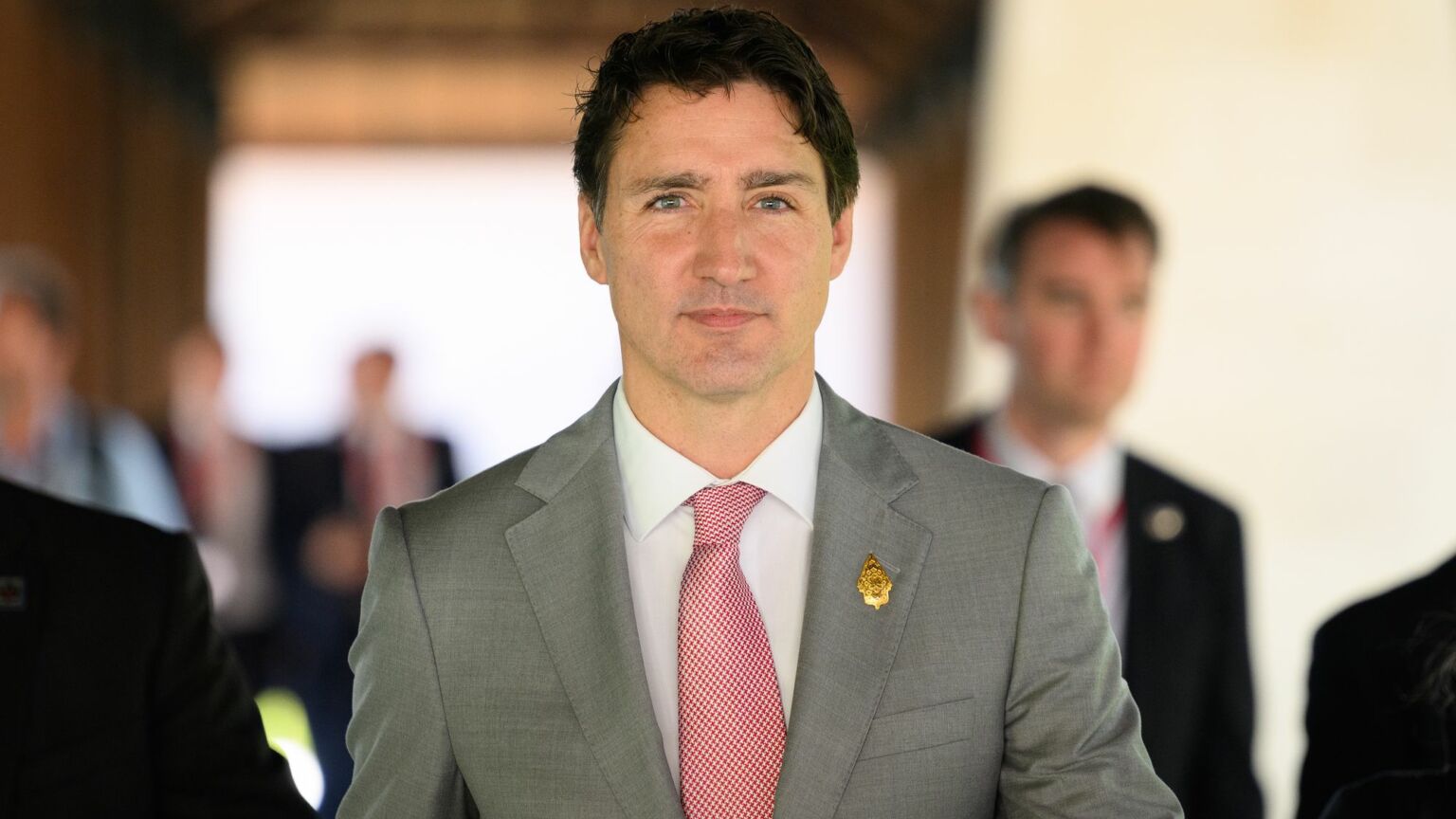 'Everyone in China should be allowed to express themselves, should be allowed to share their perspectives and indeed protest.' So said Canadian prime minister Justin Trudeau this week, in response to Beijing's brutal crackdown on China's anti-lockdown protests – the largest protests in China since the Tiananmen Square massacre in 1989.
To describe Trudeau as an unlikely defender of the right to protest would be the understatement of the year. This is a leader whose own crackdowns on protest broke new ground in the West when it came to Covid authoritarianism. His showdown with the Canadian truckers earlier this year was an especially shameful episode.
The truckers' protests were sparked in January 2022, when Trudeau's government imposed a vaccine mandate on long-haul truckers crossing the US-Canada border. The 'Freedom Convoy' protests quickly morphed into a broader opposition to Canada's Covid policies, which involved some of the longest and harshest lockdowns in the world. Truckers blockaded bridges and highways, while protesters occupied Ottawa's Parliament Hill.
When confronted with his own anti-lockdown protests, Trudeau seemed to conveniently forget about Canadians' right to 'express themselves' against government restrictions. Instead, he sought to smear the protesters as fringe extremists who held 'unacceptable views'. These views were so 'unacceptable' to Trudeau that he used every possible power of the state to have them extinguished. He invoked emergency powers that had been used only three times in Canadian history – during the First and Second World Wars and then in response to the so-called October Crisis of 1970, when Quebecois separatists carried out a series of terror attacks and kidnappings, culminating in the murders of two state ministers. The truckers, whose peaceful protests had done nothing more than violate traffic laws, were effectively treated as terrorists, as a violent threat to the nation.
These emergency powers allowed the Canadian state to freeze the bank accounts of hundreds of protesters. Even when the state of emergency was lifted, police chiefs warned that protesters would be hunted down. 'If you are involved in this protest, we will actively look to identify you and follow up with financial sanctions and criminal charges', said Ottawa police chief Steve Bell at the end of February, after the protesters had dispersed.
Trudeau's crackdown was assisted by a compliant private sector. Crowdfunding platform GoFundMe blocked protesters from accessing around $9million they had raised. Facebook removed a page advertising a copycat truckers' convoy in Washington, DC and deleted the account of the man who posted it. Much of the world's media were also willing participants in Trudeau's anti-trucker propaganda campaign. They branded the peaceful protesters as 'menacing' and treated their demands for an end to Covid restrictions as an expression of far-right bigotry. The state, big business and the media worked hand-in-glove to suppress the truckers' right to protest. Theirs was a 'perspective' the Western elites did not want to hear.
Of course, Trudeau's Canada is merely among the most extreme examples of the Western world's crackdown on anti-lockdown protests. Practically every Western liberal democracy tried to suppress protest during the Covid era (although some protesters were given more leeway than others). Following Beijing's crackdown on anti-lockdown protests, UK prime minister Rishi Sunak this week warned that we are seeing signs of China's growing 'authoritarianism'. This is certainly true. But for much of the pandemic, protests were explicitly proscribed in England. Some protest organisers were fined a life-ruining £10,000 under the lockdown rules.
Scenes of police brutality towards anti-lockdown protesters were common all over Europe. In the Netherlands, protesters were beaten by police and set upon by police dogs. In France, opponents of vaccine passports were regularly tear-gassed by police. Amnesty International reports that thousands of protesters were wrongfully punished in France for non-violent demonstrations during the pandemic.
Of course, hefty fines and police brutality are nowhere near as authoritarian as what China is suspected of doing in response to the current wave of protests. A protester who called for the resignation of Xi Jinping was taken away by police and has not been seen for three days. China is also reportedly planning to punish anyone who merely 'likes' any pro-protest post on social media. Western nations resorted to extreme authoritarian measures to suppress Covid, but thankfully none has emerged from the pandemic as a totalitarian state.
Nevertheless, it is still chilling to consider how many among the Western elites were sympathetic to China's Covid zealotry. They looked at Beijing's early crackdowns on Covid not with trepidation but with admiration. China provided the inspiration for the widely adopted lockdown policy. More alarming still, Beijing's Zero Covid approach became a rallying cry for the most zealous lockdown advocates. Back in 2020, the UK's current chancellor, Jeremy Hunt, mused that we in Britain should be 'aiming for zero infection' like China, despite the brutal authoritarianism that would likely entail. Some members of SAGE, who provided scientific advice to the UK government, felt there were positive 'lessons' to draw from China's Zero Covid approach. In fact, earlier this week, a former Covid adviser to the Scottish government warned that China, now in the third year of the pandemic, might not be ready to loosen its commitment to Zero Covid.
It is all very well now for Western leaders to criticise China and its Covid authoritarianism, but their criticism is severely blunted by their own willingness to curtail our liberties during the pandemic. It should not have taken Beijing's brutal crackdown on protesters to remind them that freedom is worth preserving.
To enquire about republishing spiked's content, a right to reply or to request a correction, please contact the managing editor, Viv Regan.