Furries vs feminists: a new nadir for the trans lobby
Why are men who identify as cartoon animals planning to protest against a women's rights rally?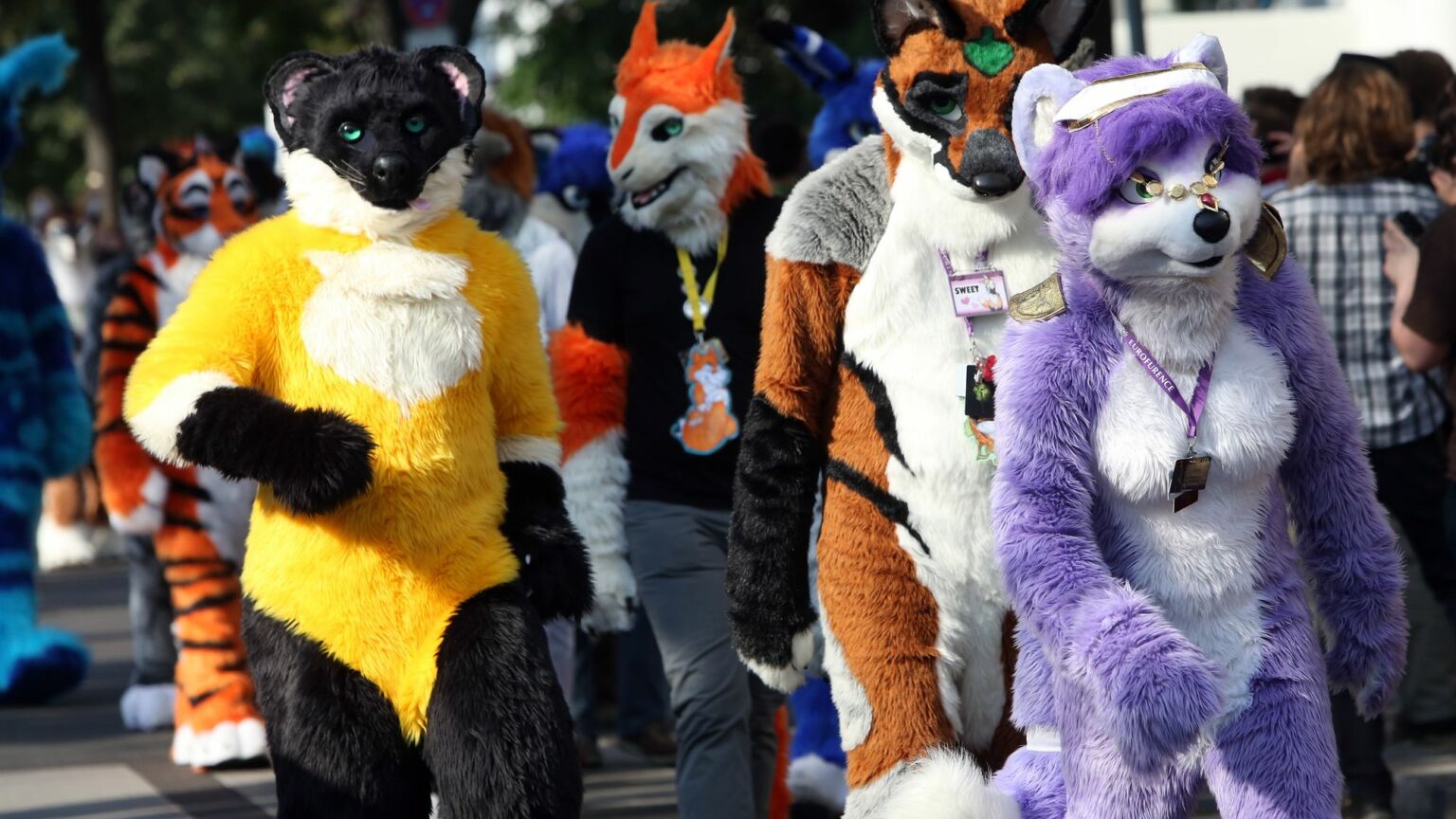 Next month, followers of what is known as the 'furry fandom' will descend on Glasgow for the 'ScotiaCon' convention, Scotland's leading get-together for furries. Furries are people who identify with and often dress as anthropomorphised cartoon animals. At a glance, you could be forgiven for thinking that furries were children's entertainers. But please, don't try to book one for your kid's birthday party.
ScotiaCon promises a weekend meet-up in an 'intimate setting', where furries will have the 'full opportunity' to 'make lots of new friends'. The word is now out that some attendees are planning to take a break from the main convention to do what maladjusted young men have done for millennia: get angry and shout at outspoken women.
The final day of the Glasgow furry conference coincides with an event organised by Kellie-Jay Keen's Standing for Women (SfW) group. SfW is planning to demonstrate against Nicola Sturgeon's recently stalled gender-recognition reforms, which would ride roughshod over women's rights, and furious furverts have planned a counter-demo. A 'battle of Furlodden' could be on the cards.
The political wing of the furry fandom, 'Furries Against Fascism', released a statement on social media this week, vowing to show gender-critical feminists that 'their hate is not welcome'. 'Cabaret Against the Hate Speech', a Scottish LGBTetc collective, also says it will be staging a counter-protest when Keen's group appears in Glasgow.
Both groups accuse SfW of being 'transphobic' and 'far right'. In truth, SfW attracts supporters of all political persuasions and none. The group's overarching aim is to ensure that women are legally and socially recognised as adult human females.
For the past few years, SfW has organised rallies to raise awareness of the harms of transgenderism by handing a microphone to women to tell their stories publicly. Past events have heard from survivors of sexual violence to mothers who are desperate to shield their children from gender ideology in the classroom. These concerns are particularly pressing in Scotland, where the SNP-led administration is determined to introduce a system of gender self-identification, which would, in effect, abolish the category of sex and the rights that go with it. These reforms were blocked by Westminster last week, although Sturgeon is planning to take the UK government to court to try to push them through. Reports suggest that at least one convicted rapist in a Scottish prison has his eyes on a transfer to the women's estate should the Gender Recognition Reform (Scotland) Bill ever be enacted.
Strangely, the people who think of themselves as 'the good guys' have no time for women's concerns about this issue. Antifa mobs regularly hound the women at SfW's events. By calling themselves anti-fascists, they make it clear that they consider women speaking openly about the pitfalls of gender self-identification to be on a par with the most heinous human-rights abuses of the 20th century. These self-identified 'progressives' hold that women's life experiences are just too dangerous to be heard. And they believe it is necessary to silence those who dissent from the government line on trans.
Serious threats to women lurk beneath this 'anti-fascist' facade, too. One militant trans-rights activist recently called for someone to drive a car into the SfW crowd. Others have posed for photos on social media holding weapons, in order to intimidate gatherings of 'TERFs'. Earlier this week, at a pro-self-ID rally attended by an SNP MP and MSP, a sign was held aloft that read 'Decapitate TERFs'. The raw brutality of these threats against women is hardly suggestive of the 'right side of history'.
So who are the furries? And why might they want to join in the transgender crusade against women's rights? FurScience, a dedicated academic research body into the fandom (yes really), suggests that furries are about 20 times more likely than the broader UK population to identify as transgender. And just as with extremist trans activists, the furry fandom is an overwhelmingly young, nerdy and majority-male community. Ultimately, both identities are clearly appealing to those who prefer fantasy to reality.
While some claim that underneath the furry's oversized anthropomorphised beast head is a person who just wants to innocently express themselves, others say it is a fetish. And research supports the view that there is a sexual driver. In a survey of the men at the 'Furry Fiesta' convention in Dallas in 2013, 96 per cent admitted that they consume furry-themed pornography. There is a parallel here to the trans cult, too, with a large subset of trans-identifying males getting a sexual kick out of crossdressing.
To my mind, while there is undoubtedly a dark side to the furry fantasy, it is also very likely that, for some awkward people, being a furry is simply a way to socialise without the weight of normal social rules – a retreat from reality. However, the fact that this escapism takes such an outwardly child-friendly form is a bit of a red flag.
The optics of these furverts protesting against women's rights could hardly be worse for the trans lobby. Surely, even the goggle-eyed gender loons in the SNP must have enough nous to see that adult men who get a kick from dressing up as animals are not the ideal spokespeople for their self-ID bill. This demo will likely cement the idea in the public's mind that self-ID is a perverts' charter.
If the battle cry of the SfW side could be summarised as 'I am woman, hear me roar', the opposing chant must surely be 'I am Colin in a cartoon animal head, hear me whine through this small air vent'. It should be pretty obvious to everyone which side is in the right here.
Jo Bartosch is a journalist campaigning for the rights of women and girls.
To enquire about republishing spiked's content, a right to reply or to request a correction, please contact the managing editor, Viv Regan.