Wales has learnt nothing from Sturgeon's self-ID debacle
Now it's Mark Drakeford's turn to try to tear up women's rights.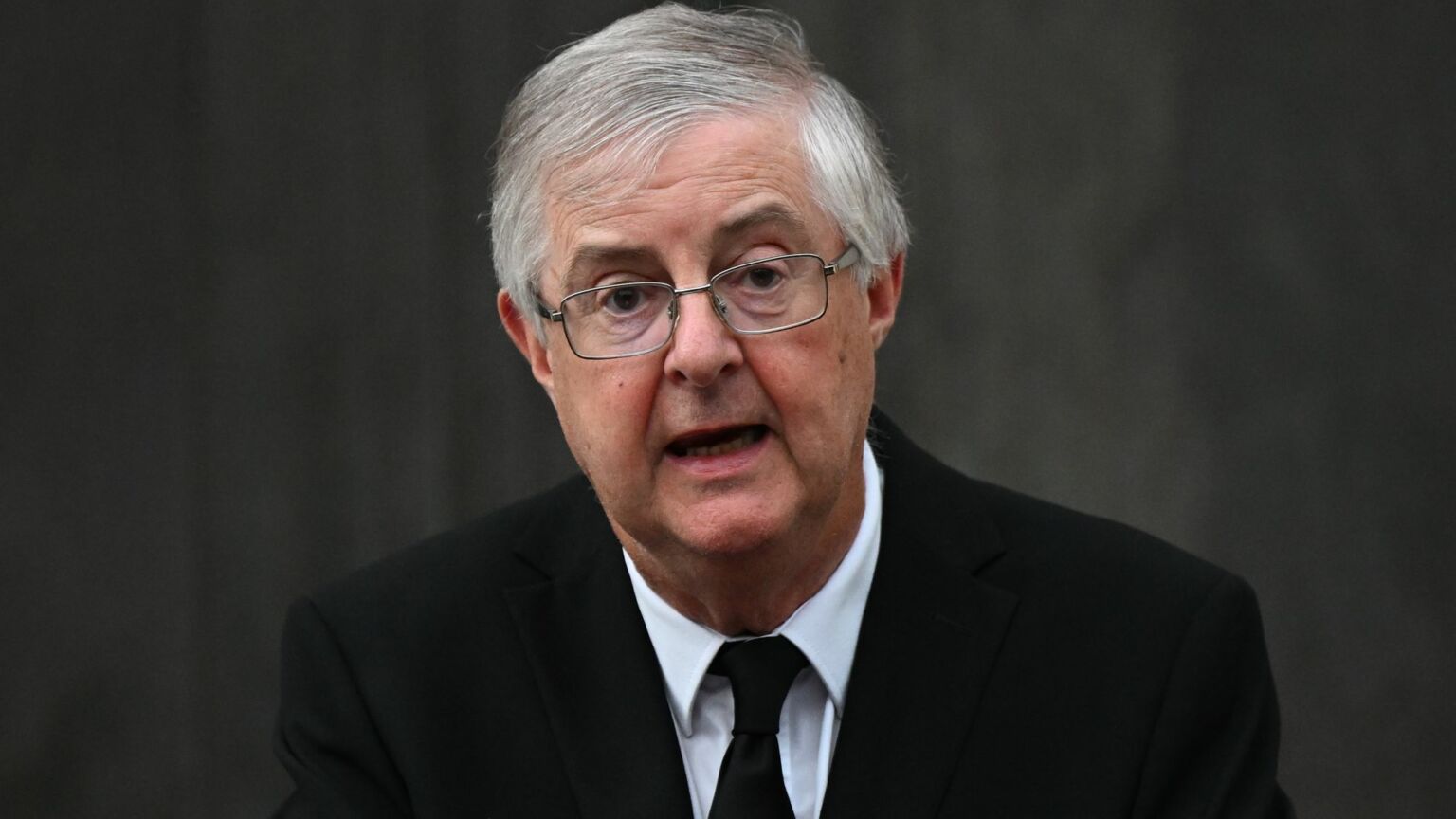 On Sunday afternoon, an 11-year-old girl vanished while walking home in Galashiels in Scotland. Thankfully, following a huge police search, she was found alive 27 hours later. A man has now been charged in connection with her disappearance. The police have named the suspect, Andrew George Miller, and have described him as 'transgender'. Miller, a butcher, identifies as a woman called Amy George.
Just three-and-a-half weeks have passed since the UK government announced it would block the Scottish government's proposed Gender Recognition Reform (Scotland) Bill. Since then, news stories concerning male rapists and child abductors who claim to be transgender have made headlines. Most notable has been the case of convicted rapist Adam Graham, who claims to be a woman named Isla Bryson. Thanks to Scotland's trans-inclusive prisons policy, Graham was due to serve his time in a women's jail, until a public backlash prompted a u-turn last week.
The case of Graham / Bryson has raised questions about the consequences of making it easier for people to change gender. Nicola Sturgeon and her SNP colleagues have tied themselves in knots trying to avoid saying whether Graham is a man or a woman. The upshot is that, finally, a more critical lens is being shone on such cases. This week's press coverage of the Scottish girl's disappearance calls the suspect a man 'who also identifies as a woman'. This is progress, of sorts. It shows that more people are refusing to accept gender self-identification at face value.
Not so in Wales. Rather than learning from events in Scotland, the Welsh Labour government has instead announced a 'new LGBTQ+ Action Plan for Wales', which it describes as an 'ambitious plan with hope'. Just like the now-thwarted Scottish legislation, the action plan wants to make it easier for people to change gender. It would also ban so-called conversion therapy, provide new guidance to schools and 'update' maternity and fertility services to make them more trans friendly. In order to pass this legislation, Welsh first minister Mark Drakeford will ask the UK government to devolve powers related to gender recognition.
Drakeford and the Welsh government must exist in a black hole devoid of all contact with the outside world. Anyone with a modicum of intelligence or political nous would have seen how badly Sturgeon's proposals have gone down – not just with the government in Westminster, but also with Scottish voters – and had a quiet word with themselves. After all, even senior members of the UK Labour Party have had the sense to distance themselves from the SNP's plans.
Undeterred by the Scottish prisons scandal, the Welsh Senedd has decided to plough on with its 'LGBTQ+ Action Plan'. Why? Are Welsh Labour representatives credulous enough to think that only Scottish men are tempted to don a frock if it means they'll be able to serve time in a women's prison? Do they think Welsh women will happily wave goodbye to female-only public toilets, changing rooms, hospital wards, schools, gyms, swimming-pool sessions and domestic-violence refuges? The only other explanation is that the Welsh government is fully aware that its proposed legislation will undermine women's rights and threaten the safety of women and girls, but it simply does not care.
A clue as to what is really driving Welsh Labour lies in its determination for Wales to enact its own ban on so-called trans conversion therapy. This could create all kinds of problems. It will pile pressure on therapists to affirm a person's sense that they were born in the wrong body. It will make it harder for professionals to talk through and work out what is causing someone to feel ill-at ease with their gender.
Whatever you think of such a ban, we know that after years of discussion, the Westminster government looks likely to bring in its own UK-wide ban. The fact that the Welsh government wants to supersede this suggests its plan is less about changing the law and more about sending a message. Drakeford wants a ban on conversion therapy embossed with a Welsh flag. Welsh Labour wants to be known as the party that stopped conversion therapy in Wales, regardless of the consequences. So what if children confused about their gender identity are denied vital counselling? Who cares if the rights of parents are undermined? Not the Welsh government.
We've been here before with this Welsh-flavoured virtue-signalling. Back in October 2020, while the Westminster government held off introducing a national Covid lockdown, the Welsh government jumped in with its own 'circuit breaker'. When all but essential shops were closed in England, Wales went a step further and cordoned off aisles in supermarkets to stop shoppers from purchasing books or clothes. As yet, there is no evidence of one single life having been saved by a closed supermarket aisle. But with each new restriction he introduced, Drakeford took the chance to stand in front of the cameras and to tell the world that, where Westminster was failing, the Welsh government was calling it right.
During the pandemic, Drakeford's illiberal efforts to signal moral superiority over the Westminster government wrought misery upon many. The only discernible beneficiary of this petty politicking was Drakeford himself. This will also be the case if the LGBTQ+ Action Plan for Wales makes it through the Welsh assembly. Single-sex spaces will disappear, just so that members of the Senedd can drape themselves in the rainbow flag. Welsh women: it's time to make your voices heard.
Joanna Williams is a spiked columnist and author of How Woke Won, which you can order here.
To enquire about republishing spiked's content, a right to reply or to request a correction, please contact the managing editor, Viv Regan.