The Archbishop of Political Correctness
Now Justin Welby has stuck his nose into the campus free-speech debate.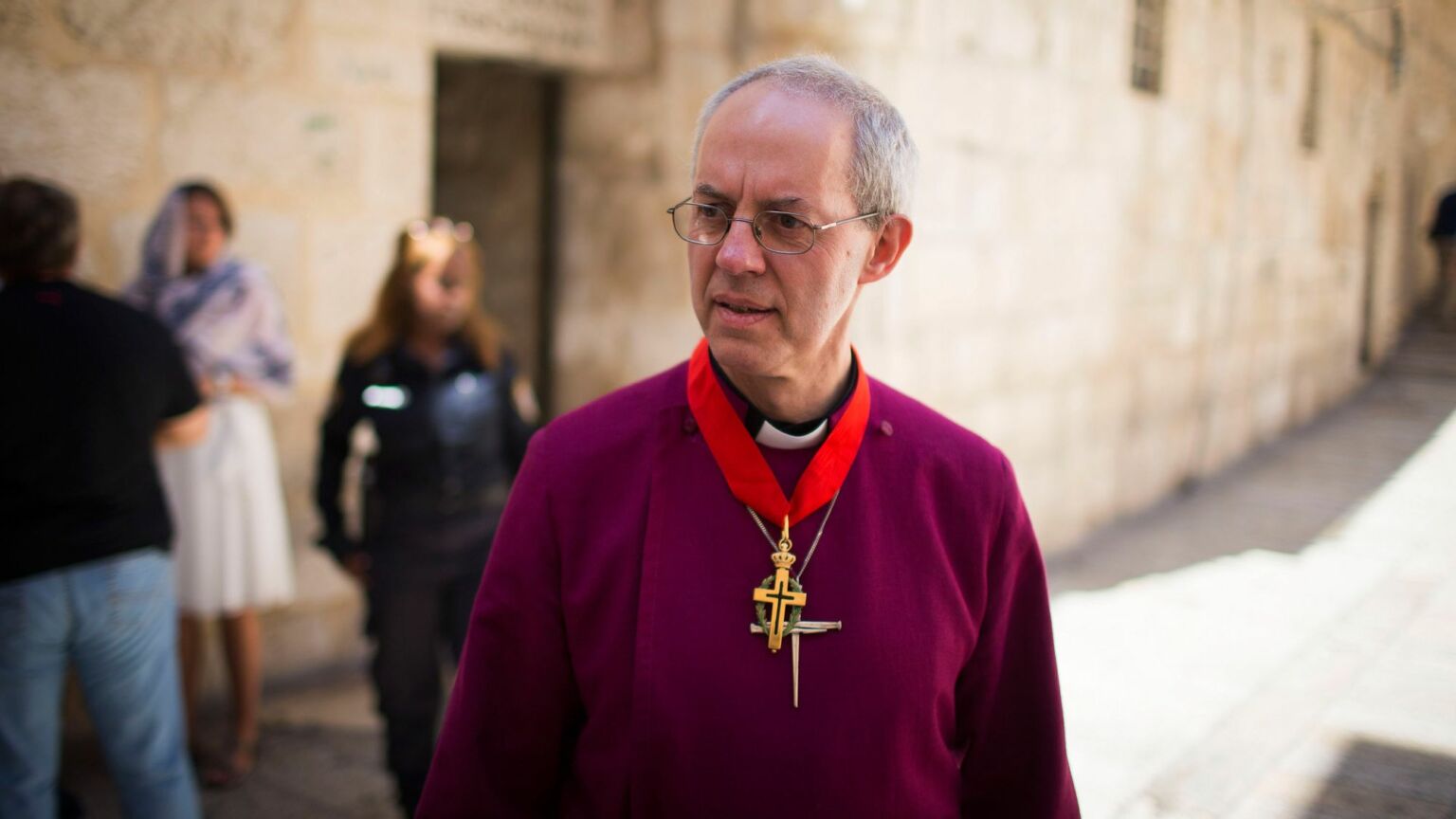 Justin Welby, the Archbishop of Canterbury, has stuck his nose into the campus-censorship debate.
After a speech to the Board of Deputies of British Jews last week, Welby was asked what could be done to curb prejudice in universities. He replied that any universities allowing students to be 'abused, insulted and excluded' should have their funding cut. He said that this kind of behaviour was unacceptable, 'whether it's [against] Jewish people, Jewish societies [or] whether it's [against] trans people'.
This was a bizarre comparison to have made. Jewish students face real discrimination on UK campuses. Meanwhile, trans students are occasionally asked to listen to gender-critical perspectives. These are not the same thing. This comparison draws a false equivalence between racist behaviour and un-PC speech.
Welby also seemed confused about what it means to have free speech on campus. He prefaced his point by saying that 'no one is entitled not to be offended'. And he's correct on that front. But no one has the right not to be 'insulted', either. This is really a distinction without a difference.
Welby must surely be aware that most students who claim to be 'insulted' by something these days are trying to weaponise offence. Their aim is almost always to try to cancel an individual and to prevent him from exercising his right to free speech. Indeed, student activists often use this tactic to intimidate Jewish and pro-Israel students into silence.
Trans ideologues are at the forefront of an aggressive campaign for campus censorship. Over and over again, they have tried to deplatform those who disagree with them on the grounds that they feel insulted. Just a couple of months ago, trans-activist students attempted to stop academic Kathleen Stock from speaking at the Oxford Union, all because she believes in biological sex. A few weeks prior to that, masked protesters roamed around the University of Bristol, on the hunt for a gender-critical event organised by a campus women's rights group called Women Talk Back. A group called TERFs Off Campus even branded Women Talk Back a 'transphobic hate group' on social media. Similarly, at the University of Reading, law professor Rosa Freedman has been continually hounded by trans activists for her criticisms of gender ideology.
If anyone has been 'abused, insulted and excluded' on university campuses, it is surely gender-critical feminists. They have repeatedly suffered at the hands fanatical trans-activist students claiming to feel offended. Yet still, university officials, and outside onlookers like Welby, seem far more concerned about the largely imaginary problem of campus transphobia.
Welby's dream of insult-free universities amounts to an unwitting attack on free speech, truth and reason. A university should never be punished for allowing free and open debate. And it should never seek to shut down the questioning of any ideology – not least trans ideology, which is based on denying biological reality. People must be allowed to tell the truth, no matter how offensive or insulting some might find it. And students should be continually exposed to difficult ideas.
The archbishop should stop meddling in campus life and keep his PC sermonising to himself.
Frank Furedi is the executive director of the think-tank, MCC-Brussels.
To enquire about republishing spiked's content, a right to reply or to request a correction, please contact the managing editor, Viv Regan.